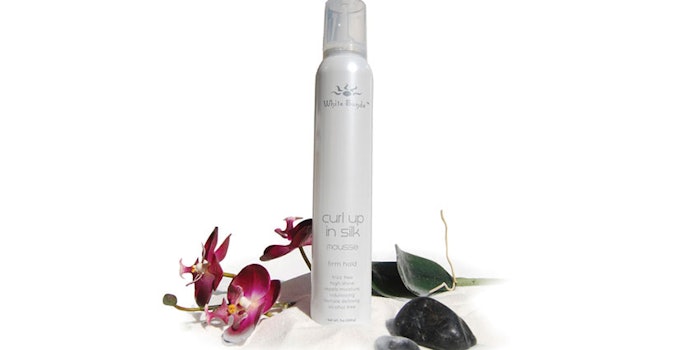 White Sands's newest product, Curl Up in Silk Firm Hold Mousse, has been formulated with positively charged ingredients that help define curls and give users lasting volume.
How it works:
• The mousse has been infused with a positive charge that makes the ingredients in the product cling to each curl as if magnetized. Moisture is also sealed into each strand of hair.
• The mousse helps curls to take on a wave pattern that causes hair to group together and turn over each other for defined curls.
Curl Up in Silk can also be used for round-brush styling and helps create body and fullness after each blowout. Curl Up in Silk retails for $19.50