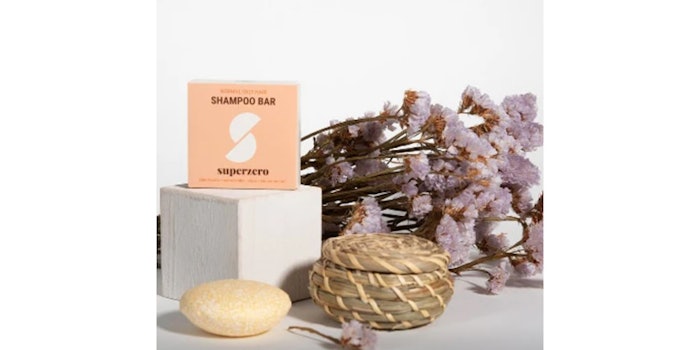 Superzero hair care boasts clean and vegan ingredients in its shampoo and conditioner bars, while using zero plastic in its packaging. 
Previously: Grove Collaborative Unveils Peach Personal Care Soap Brand
The bars are said to be more than 98% plant-based. There are no detergent sulfates, silicones, phthalates, DEA, fragrances or colors. 
In addition, Superzero uses responsibly-sourced palm oil, which is RSPO certified, because it uses less space, emits fewer greenhouse gases and requires less energy than the production of coconut oil.