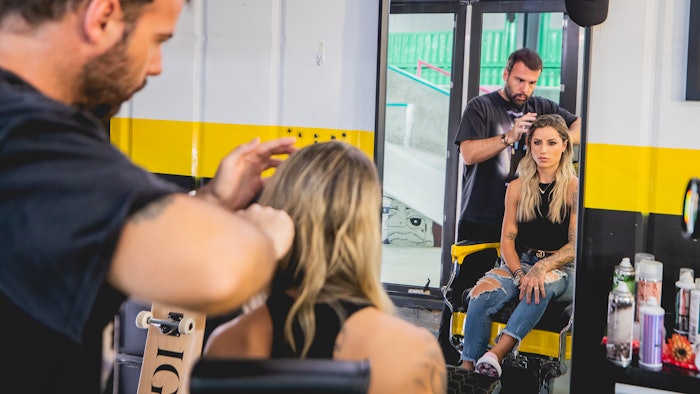 Luxury Brand Partners (LBP) has announced that professional skateboarder, Olympian and six-time X Games Gold Medalist Leticia Bufoni is partnering with IGK Hair Care for the launch of its First Class Charcoal Detox Dry Shampoo. Bufoni will be working with the brand on content creation and community development.
Related: [influencer interview]: Tik Tok's Brad Mondo Looks to Venture Beyond Hair Care
IGK's First Class Charcoal Detox Dry Shampoo is formulated with charcoal powder and white tea powder to deeply cleanse hair and soothe the scalp while absorbing oils and eliminating odors. It costs $29.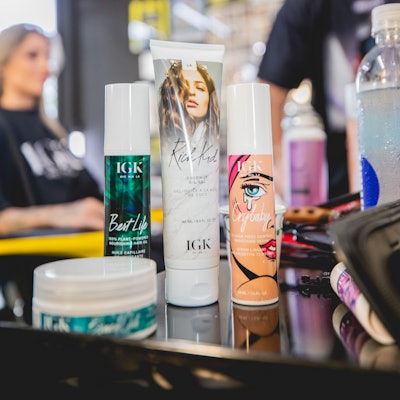 Leticia said, "IGK makes easy-to-use, no-hassle products that are perfect for my on-the-go lifestyle, and I've been getting my hair done at the IGK Salon for a while, so the partnership felt like a really natural fit for me. I love that IGK is a cool, edgy brand that just fits my personality and style. The products protect my hair from the sun when I'm outside and I love using First Class Charcoal Detox Dry Shampoo to refresh my hair after I've been skating."
Dan Langer, group president, LBP Prestige Hair Group, said, "Through these strategic partnerships, we're highlighting some of the coolest women in their respective disciplines. We found that skateboarding culture embraces hair color, which is part of what drew us to Leticia in the first place. When she dyed her hair pink last year, we really started paying close attention and were inspired by her energy. Even as an Olympian athlete and one of the top skateboarders in the world, hair was important to her, and since she was already using IGK products and going to the IGK Salon, we already had an organic relationship."