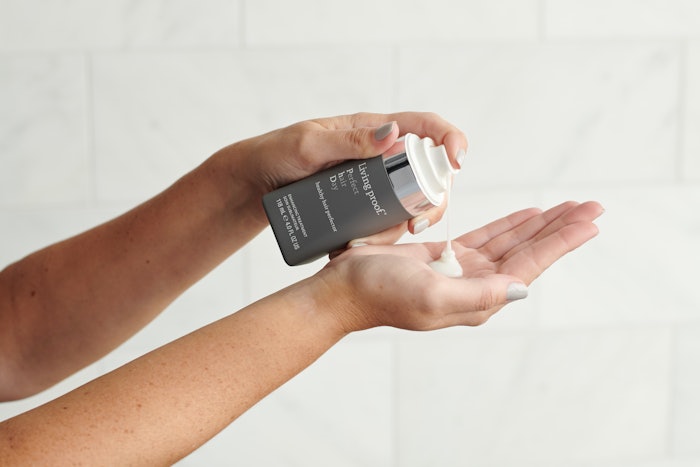 Living Proof has introduced its Healthy Hair Perfector, the latest product in its popular Perfect Hair Day range, which seeks to help healthy hair stay cleaner with fewer washes.
The Healthy Hair Perfector is an enhancing treatment for dull, damaged hair that restores the hair's surface, leaving it soft, shiny and healthy looking.
The formulation contains the following ingredients:
Bio-based replenishing agent: Targets and restores hair's outermost protective layer, the F-layer, while also helping to smooth the cuticle.
Amaranth peptides: Restores lost peptides and deposits polysaccharides to improve manageability of hair for greater styling ease.
Cuticle-sealing agent: Smooths and seals the cuticle and helps repair split ends.
Amaranth seed extract: Replenishes hair's lost lipids and blocks humidity to provide frizz protection.
Time-released conditioning agent: Enhances shine and delivers antioxidants to help protect hair from UV rays, pollution and environmental aggressors.
The Healthy Hair Protector can be used on wet or dry hair to achieve results.
When applied on dry hair, the fast-absorbing formula instantly transforms dry, dull hair to be softer and shinier without disturbing the hair style, according to the company.
When applied on wet hair, the product seals the cuticle for a smooth and polished look and provides light conditioning benefits. 
The Healthy Hair Perfector is available at LivingProof.com.
It will be available at Ulta on Sept. 11 and at Sephora.com on Oct. 1.