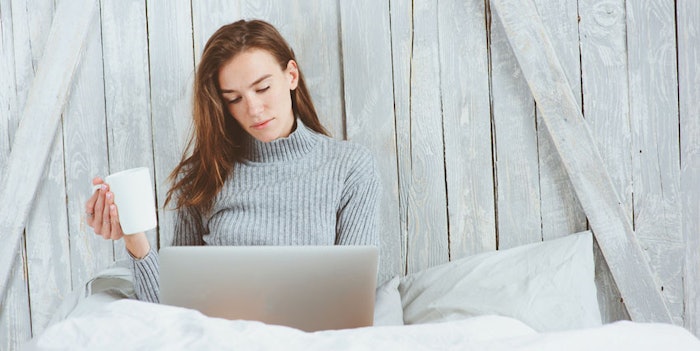 Trade wars, record-breaking migration, escalating climate change, yellow vest protests, Brexit: people are stressed-out.
It probably shouldn't have been a surprise that Pantone selected 16-1546 Living Coral as its 2019 Color of the Year. The company noted that the color "embraces us with warmth and nourishment to provide comfort and buoyancy in our continually shifting environment."
J Walter Thompson's "Future 100 2019"a trend index sounded a similar note: "Well-being, stress management and health are all prompting a continued evolution of new products and services to help soothe unstable, constantly connected lifestyles."
These nods to stress reflect the data. For example, a 2018 Mintel reportb from the United Kingdom found that 85% of British respondents reported feeling anxiety or stress sometimes, while 29% suffered at least three times a day and 15% were afflicted daily. The levels were worst among those aged 16-24, 25% of whom felt stressed out every day.
The result is a strong desire for comfort and escape.
The ramifications are wide-ranging and touch every industry. Shoppers spend more time at home, embrace clothing styles that accentuate comfort, stock their homes with smart devices to simplify their lives, binge feel-good TV shows that have been off the air for years (why do you think Netflix paid a reported $80 million to keep "Friends" on its platform for one year?), dive into virtual and online experiences (Fortnite has more than 78.3 million monthly users), and of course indulge in familiar, soothing foods.
No industry is better suited to address the wave of public anxiety spreading across the world than beauty. From touch-enhanced skin and body care routines and soothing textures to pampering, tech-enabled at-home and in-store experiences, brands have never had more tools at their disposal.
Now, let's pause for a moment and take a deep breath. I'll see you next month.
Footnotes:
a www.jwtintelligence.com/trend-reports/the-future-100-2019/
b "Generation of Stress," www.mintel.com/press-centre