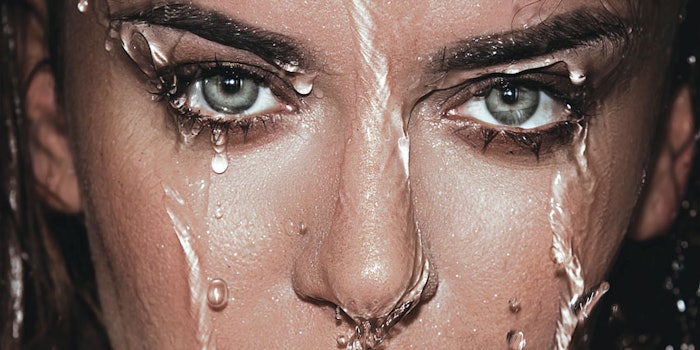 Sustainability rates high on the beauty industry agenda, with packaging waste getting a major share of attention. This is understandable, given the horrifying images of oceans choked with plastic. But the environmental impact on what the plastic's found floating in is often overlooked.
Short Supply
Water appears plentiful—oceans cover 71% of the globe—but less than 3% of the total available supply is freshwater. And most of that is captured in glaciers, snow packs and icecaps. The reality is that less than 0.4% of all the water on earth is available to fuel, clean and feed 6.8 billion people. It is in short supply and increasingly polluted.
If current business-as-usual continues, two-thirds of the globe will be under significant water stress by 2025. This would lead to usage being strictly rationed for all but the most basic human needs.
Understanding the Water Footprint
Public awareness of water scarcity is growing. In the last couple of years, there has been increasing buzz about so-called waterless beauty, typically featuring labels without aqua as the first item (~70-80% of the product).
However, while waterless talk is entirely admirable, it's a bit of a contradiction in terms. Everything manufactured has a water footprint embedded in its lifecycle that spans further than just what's in the bottle. This includes everything from ingredient production to packaging to manufacturing to transport to usage and (hopefully) recycling.
Tackling beauty's contribution to water scarcity requires brands to look at the issue in a truly holistic way from formulation design to packaging to the actual usage of the product. All three aspects mutually impact and enhance each other to reduce beauty's overall water footprint.
Want to read the full article? Check out the February 2019 digital edition of Global Cosmetic Industry magazine.