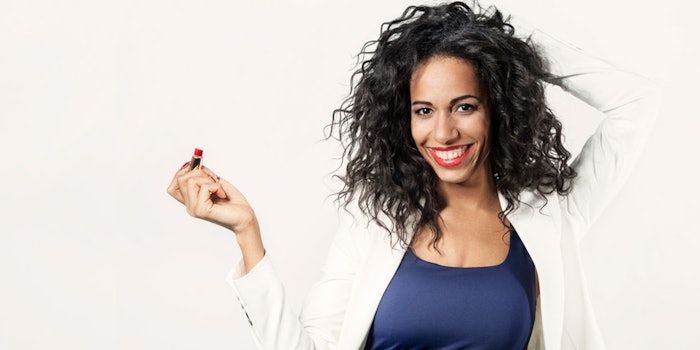 In this time of industry disruption, opportunities exist to deliver top- and bottom-line growth. Among them is shopper marketing.
A sophisticated discipline, leveraging behavioral shopper data to drive consumer choice and product conversion, shopper marketing, at its core, focuses on turning beauty shoppers into buyers by creating retail activation that drives store choice and brand choice—for the customer and the brand.
Once thought of as only a promotional activity, brands are embracing the practice of shopper marketing as a long-term equity builder. When done right, shopper marketing can retain buyers and attract new ones.
Great shopper marketing does not sacrifice a brand's equity to its retail customer brand, rather it complements and partners with it, so both can benefit. Shopper marketing at its finest delivers strategic programming that demonstrates an understanding of the customer's priorities, who their shopper is, the role of the retailer in the shopper's purchase considerations and brings a manufacturer's brand forward in a relevant and meaningful way.
It means creating a seamless and integrated experience that is consistent and on brand no matter where the engagement occurs. This is not a one-size-fits-all approach, but rather a sophisticated data- and insight-driven marketing strategy that is personalized and customized to address the dynamic landscape of consumer purchasing today.
Standing Out from the Crowd
Beauty retailers, like Sephora and Ulta, are seemingly providing the singular bright spot in the dark and stormy night of brick and mortar retail.
The focus on creating in-store experiences, replete with the latest technology and personalized services, has made retail beauty the gold standard in reinventing retail engagement. What was once an already fun shopping trip is now even more engaging.
How much of that praise should really be ascribed to the category itself? Beauty has and continues to be driven by the promise of exploration and experience—so it only makes sense that those in-store environments and experience follows this form of retail.
But go one level deeper and consider the most basic truth: each of these retailers, just like Walmart, Kroger or even Amazon, are "superstores"—with the power to choose from many brands. With limited resources, margin pressure and today's demanding shoppers, brands are literally fighting to stand out from the crowd.
4 Ways to Achieve Successful Shopper Marketing
To win with shopper marketing and begin the valuable process of retail customer collaboration, beauty brands should keep the following tenets in mind:
1. Deliver differentiation
Develop a deep understanding of channel and category drivers to construct and deliver exclusive programs that help differentiate the retailer and resonate specifically with their shopper base.
2. Think more trips, basket size & loyalty
Move beyond price as a default decision-maker to deliver more value through partnerships and product-based affinities that create new purchase opportunities.
3. Unlock new audiences
With the dawn of Gen Z and the rising spending power of millennials, customers are seeking partners that can help attract these audiences. Dedicate time and resources to deliver actionable insights and data to find the best affinities and offers that are most compelling to each shopper.
4. Embrace borderless retail
Adopt a planning process that delivers synchronized annual and through-the-line planning to capitalize on omnichannel "buy moments," whenever or wherever consumers want to shop. And, lastly, address and drive shopper behavior change by utilizing many touchpoints across the purchase journey.
The Payoff
Those beauty manufacturers that adopt these basic shopper marketing principles can become or continue to be celebrated for their position as forerunners and innovators in the retail landscape but also be rewarded with growth and shopper loyalty for their brands.