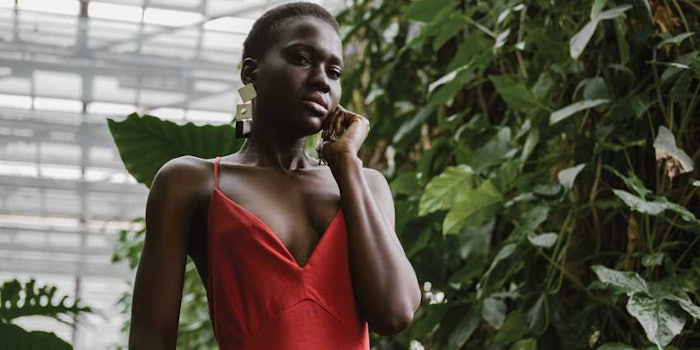 The beauty and personal care industry is making significant, meaningful sustainability inroads. But the macro environmental trends show that innovators need to push much further.
Despite all the hype around sustainable activities in 2019 (bio-based packaging, renewable energy usage, sustainable ingredients and materials, etc.), the world still emitted a record 36.8 billion metric tons of carbon dioxidea into the atmosphereb—43.1 billion tons, when factoring agricultural and land use.
The news wasn't all bad. The United States managed to decrease its year-over-year output by 1.7%, while India slowed its growth from 8% in 2018 to 1.8% in 2019c. However, it was clear by the dawn of 2020 that the numbers were still trending in the wrong direction.
Therefore, even as the beauty and personal care industry pushed toward incremental improvements in sustainability and charted the early phases of carbon neutrality, the stage has been set for bolder action that results in a net-negative impact on atmospheric CO2; in other words, carbon-negativity.
The terminology likely preferred by marketers is climate-positive. For instance, Ikea made a splash when it declared it would become a climate-positive company by 2030 by reducing/eliminating greenhouse gas emissions from sourcing and extraction activities, manufacturing and transportation when feasible, as well as storing captured carbon in biomass, land and its own products, rather than relying on offsets that allow conventional companies to claim a carbon negative result through programs such as reforestation/afforestation.
Current Reality: Carbon-reduced Beauty
Brands initially focused their activities on the reduce, reuse, recycle trinity, which leveraged incremental improvements to lower their impact on the environment. While this has touched everything from distribution to ingredients, packaging has been the most high-profile factor over the last two years.
Beauty and personal care brands have lowered their impacts primarily through four key strategies:
Leveraging reduced/lightweighted, recyclable (curbside and industrial) and reusable designs
Pursuing plastic alternatives, particularly bio-based materials
Replacing conventional inks and dyes with non-petroleum-based materials
Developing concentrated products that require less packaging
While these efforts have scored genuine declines in carbon footprints and waste generally, they also no longer give brands an advantage in the marketplace. Reduction in harm is now a baseline consumer expectation. More robust goals are required to turn heads today.
Imminent Reality: Carbon-neutral Beauty
In the crawl, walk, run tradition, the beauty and personal care industry is progressing incrementally, most recently focusing on reaching carbon neutrality. For example, in 2018, L'Oréal USA announced plans to achieve carbon neutrality by 2019 for all 21 of its manufacturing and distribution facilities. L'Oréal's broader organization, on the other hand, has declared its intention to achieve what it has called a "carbon-balanced" status in 2020. The company will achieve this by continuing to boost the positive environmental impact of its products year-over-year, as well as through upgrades to facilities and processes.
In September 2019, meanwhile, Unilever announced that its factories, offices, R&D facilities, data centers, warehouses and distribution centers across five continents now run on 100% renewable electricity.
Naturally, it has been easier for small indie brands to infuse carbon-neutral concepts into their very DNA and (relatively) quickly achieve zero-carbon goals. By Humankind, which has focused its efforts on the elimination of single-use plastic waste, used the U.S. Black Friday shopping event to announce that it had "achieved a net-zero carbon footprint" via carbon offsets, per a press release. The offsets have taken the form of investments in Brazil's Manoa REDD+ project, which reportedly reduces emissions from forest degradation and deforestation, and the Hudson Farm Improved Forest Management Project, which is centered on conservation and sustainable forest management.
"Our mission is to eliminate single-use plastic from our daily routines without sacrificing quality or convenience," says By Humankind's CMO and co-founder, Joshua Goodman. "Our criteria is that all of our products reduce single-use plastic by 90% or more (100% where possible) when compared to standard products in the category."
He adds, "This has given us the opportunity to reimagine some of the biggest single-use plastic waste offenders in personal care. For each product we create, we always start with the formula, asking ourselves how we create the best version of the product that outperforms leading products on the market using only ingredients that are kind to ourselves and our planet. We then look at how to take that formula and create an easy in-routine experience without sacrificing quality or convenience. We believe the key to more of us adopting sustainable routines is a great product paired with a great in-routine experience."
Goodman concludes, "The next frontier for sustainability will be a world where an individual's decision to go cold turkey on single-use plastic is an easy, mainstream decision that comes without sacrificing modern conveniences we've (rightfully) come to expect. While the plastic crisis may seem daunting, our daily routines are the perfect focal point to begin to combat it because of the repetition involved in our daily actions. For instance, a single one of our customers will reduce their single-use plastic footprint by around five pounds in their first year. As more of us join in, our collective impact will grow. We can do better, together."
While these moves have turned the tide on the beauty and personal care industry's carbon footprint, the next—and most challenging—phase will be carbon-negative initiatives.
What Would it Take to Go Carbon-positive?
Carbon neutrality offers the promise of net zero carbon emissions; carbon-negative programs, on the other hand, create a net negative carbon output by removing extra carbon dioxide from the atmosphere. Theoretically, combined efforts on this front could lead to the reversal of climate change, though efficacy of this type of geoengineering is uncertain.
For the full article, check out Global Cosmetic Industry's February digital magazine. 
Footnotes:
aCarbon footprints measure the total greenhouse gas emissions attributable (directly and indirectly) to the world's human population (or smaller organizations). The measurement is made by assessing the output of six greenhouse gases that fall under the Kyoto Protocol, including sulfur hexafluoride, perfluorocarbons, hydrofluorocarbons, nitrous oxide, methane and carbon dioxide.
b"CO2 Emissions Will Break Another Record in 2019," www.scientificamerican.com/article/co2-emissions-will-break-another-record-in-2019/