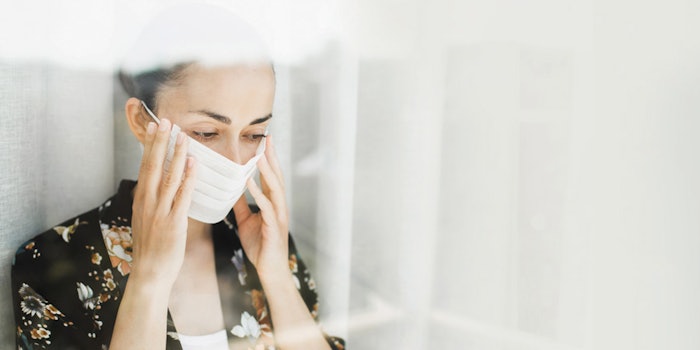 As discussed in parts one through three of this series (see sidebar), indie beauty brands are disrupting the cosmetic industry. Now that you understand the current state of the industry and how we got here, it is time to look at the next five years, as well as the disruptive impacts of the COVID-19 pandemic.
The Reset
Just as the internet has changed our industry dramatically in recent years, so too will this pandemic. Experts are already predicting that the economic impact of this outbreak will accelerate some of the emerging industry trends.
Prior to the pandemic, I had five basic predictions:
Further consumer confusion until governments provide official definitions for clean, natural and safe cosmetics, as well as additional regulation of claims, symbols and certifications.
International demands will seep into new product development, including a desire for halal and kosher certifications and the use of traditional medicinal ingredients (adaptogens, Ayurvedic materials).
More acquisitions of indie and natural/organic brands.
A swing back to a common-sense approach, including safe synthetics.
Raw material manufacturers will continue to impact the speed of new product development.
While many of these will still happen, I believe that some will accelerate faster than predicted while others will become less important in the post-pandemic era—or will be implemented in a way not previously considered.
Needless to say, almost everything I had intended to write has gone out the window as a result of the coronavirus outbreak. As I sit in quarantine, I have changed my perspective on some of my predictions for the next five years after receiving interesting insights from friends and colleagues.
I strongly believe that the result of this horrible pandemic will be to reset our society and perhaps bring us back to basics, literally and figuratively. As a nation, most of us are re-examining our fundamental values in the wake of the health crisis and economic slowdown.
The saying goes that it takes 30 days to change a habit. It got me thinking, during the 30-plus days of quarantine (as of this writing), how will people change their beauty routines and what will the impact be to the beauty industry?
I have a few ideas. It is hard to separate them into distinct buckets because there is so much overlap. However, the main driver is consumer behavior which, until we reopen national economies, presents us with more questions than answers.
1. Working from Home—the New Normal
I am lucky because this quarantine has had very little impact on my lifestyle. I have worked from home for the last seven years and have an established home office. When I feel a little cooped up, I can sit outside and enjoy our beautiful North Carolina weather.
However, I know from personal experience that simply working from home changes your beauty rituals. I started working from home in 2013 and simplified my beauty routine. There was no need to put on makeup every day since I was not going to the office. Instead, I have focused my regimen on skin care.
I am fortunate to be able to try new products all the time without leaving home, thanks to my clients. Over the years, I have incorporated some of these products into my daily routine. My point here was that I am lucky—I do not have to go out and buy products and am one of those that embraces natural beauty.
As a consultant, I have clients all over the world and am a phone call or email away when they need me. Our weekly calls have not been interrupted by this pandemic. In fact, several of my clients have told me that they think they are more productive now for a whole host of reasons—no commuting, no prep time and no office distractions.
I would not be surprised if many small and medium-size brands made working from home the norm and closed their offices for good. The savings on overhead alone, particularly in New York City and Los Angeles, could be used to keep the brands solvent until the economy is back to normal. In addition to the economic benefits, there are environmental benefits as fewer people commute, thus allowing the brands that tout sustainability to live their values. This is one of the trends that likely will be accelerated as a result of the pandemic.
2. Self-Pampering
It has become apparent that while this is a stressful time, some people are enjoying working from home. It has provided each of us with a few extra "me-time" hours each day. Combined with the closing of salons and spas, consumers are having to take care of their needs at home.
Nails: The most impacted rituals are hair and nail maintenance. In the United Kingdom, NPD reporteda, "In the week beginning 23rd March 2020 ... online sales of prestige nail products increased 24% compared to the same period in 2019."
In other words, consumers are continuing their nail maintenance on their own. What will happen once the salons reopen? I suspect that we will see new trends in nail care based on those consumers who do not want to go back to salons.
Going natural: Embracing gray hair is another trend that may surge after this pandemic. The gray hair trend was on the rise before but may be one of the trends that accelerates in the post-pandemic era. I spoke to one woman who said she is embracing her gray hair. She was afraid of what it would look if she let her hair grow out naturally but she actually loves it. Another advantage of working from home is that she has stopped using styling tools which she feels has made her hair look thicker and healthier.
Hair goes virtual: For those consumers that will not embrace the gray hair trend, in addition to at-home color companies like Madison Reed, some salon colorists have put together color kits and online tutorials to teach women how to color their own hair. Again, will this continue in the post-pandemic era?
Like nail kits, hair masks are becoming incredibly popular as an at-home pampering treatment. Virtue Labs, an amazing hair care company, has created a color maintenance kit that includes a hair mask and an at-home treatment to help bridge the gap between colorings.
An LA-based hair stylist told me that he thinks new color trends will emerge as a result of the economic impact of this pandemic. He pointed out that the ombre look was a color trend resulting from an economic downturn. He also said that as people cut their own hair, we may also see new styles. For those people who are afraid to go back to salons, he mused, stylists may provide virtual haircuts.
3. Value Over Luxury
Economic uncertainty combined with non-essential store closures is having an impact on luxury brands. Some consumers who typically purchase luxury products are discovering new indie brands in the drug, grocery and box stores.
Many of these indie brands share the same values, claims and ingredients as luxury brands, begging the question—will people go back to the expensive brands if they find a cheaper alternative that works just as well?
I suspect that luxury brands will not recover for another 18 months, or until their consumer feels economically stable. This may further level the playing field between indie and traditional brands.
4. Detoxing of Beauty Routines
One friend, who for the first time is working from home, told me that she is using this time to detox her body by not wearing makeup or nail polish. She is pampering her hair and skin with masks and exfoliating treatments a few times a week—something she has not previously had time to do with her hectic schedule. She likes the changes she has made and may not go back to salons to get her nails done in the future.
I have seen do-it-yourself face and hair mask recipes made from food popping up on the internet. It is a back to basics approach that some consumers are embracing because it checks the key boxes: customization, all-natural and no preservatives. For those people who were looking for a way to implement a "cleaner" beauty regimen, this pandemic may have provided an incentive and solution.
5. Downsizing Beauty Routines
Without having to conduct their typical morning beauty routine, some consumers may rediscover their own natural beauty and reduce the number of products they use each day. In my opinion, this could go either way. Baby boomer, Gen X and some millennials will look at this as an opportunity to reinvent themselves. Will this accelerate the natural beauty trend and negatively impact the color cosmetics industry?
One client who works for a color company has told me that people are buying fewer products and instead building their look around a signature style—a bold hair or lip color. Again, this could just be due to economic uncertainty but will it last in the post-pandemic era? 
For the full article, check out Global Cosmetic Industry's June digital magazine. 
Footnotes:
a www.npdgroup.co.uk
Karen Yarussi-King is the president of Global Regulatory Associates (www.globalregassociates.com).