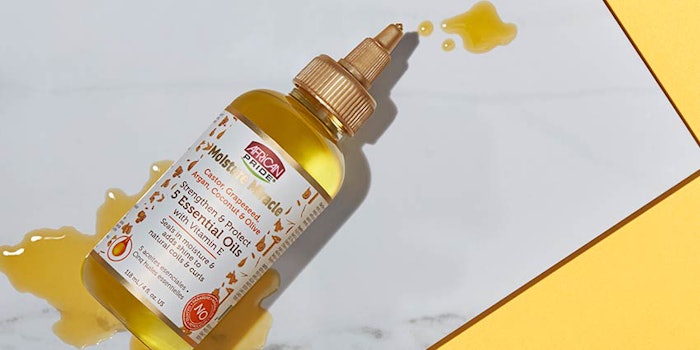 We have, and will be, living in uncertain, challenging and changing times for the foreseeable future—this much we know. We also know the economic recession triggered by the COVID-19 shutdown wreaked havoc on large and small businesses, and our very way of life changed drastically as a result. The way we shop, dress, travel, and consume media today is much different than just a few months ago.
For brands, understanding and embracing these changes is not only key to short-term survival, but vital for long-term resilience, success and growth. The current market continues to cater to the consumer—a consumer who is purposeful in their spending habits and now has increasingly specific and growing criteria that need to be met before they're driven to purchase. Failure to meet these new expectations, can result in the loss of the shopper for good.
How do you change your business to adjust to today's changing consumer habits?
However, with this new and seemingly ever-changing consumer hurdle come great opportunities for brands to gain market share. By pivoting to business models that meet consumers where they are (at home), as well as their new demands (value, purpose-driven), brands will be able to successfully adapt to change, increase sales and sustain company growth despite uncertain times.
So, how do you change your business to adjust to today's changing consumer habits? At Godrej North America, we've employed a few simple strategies to lean in and embrace change, and you can too.
1. Create and Foster an Online & Social Community
For any brand, you always want to ensure that you're reaching your consumers and meeting their needs. During COVID-19, a time when consumers can't readily connect with friends, family and community members in-person, it's even more important for a business to have and foster a sense of community through brand-owned channels.
It is always our responsibility to amplify Black voices.
While cultivating an online community has been increasingly vital for brand-building in recent years, the pandemic has made it absolute. People are no longer browsing retail aisles or product shelves but rather browsing online and social channels like Instagram and Tik Tok.
Thumb-stopping and community-engaging content is paramount in today's climate to build brand equity and establish greater loyalty at a time when consumers are spending most of their time at home and online.
2. Engage and Elevate Through Purpose-Driven Campaigns
Purposeful brands that put the consumers' needs and wants first will always win. At Godrej North America, we listen, engage and lean into topics relevant to our consumer and that they themselves are taking to their social communities to talk about.
It is always our responsibility to amplify Black voices. In today's climate it's important for brands that service Black communities to elevate consumer wants and needs. Our leading brand, African Pride, has championed a #takeprideandvote campaign.
The effort is composed of building digital communities that are anchored by our partners, the Leadership Conference of Civil & Human Rights, and spokesperson Tina Knowles-Lawson, ambassador for And Still I Vote, who have championed our brand ethos and amplified consumer voices to focus on things that they are passionate about—getting to the polls.
A brand's ethos needs to be steadfast—what the brand means and stands for always needs to ring true.
Leading up to Election Day this November 3rd, the brand is hosting a series of celebrity Instagram Lives with Tina Knowles-Lawson, titled, "Talks with Mama Tina," to arm our communities with the knowledge, tools and influence to make every single one of our votes count.
Further, on October 15th, both African Pride and the organizers of And Still I Vote, will champion their "HBCU Plan to the Polls Day," which aims to encourage HBCU students and alumni to make a plan for how they will vote during this election cycle. Together, we're reaching all our target African Pride customers with a single initiative that's near and dear to us all.
3. Paid & Intentional Advertising
From distribution and logistics to advertising and marketing, companies are working to recalibrate their strategies across the board. However, one simple and often overlooked task is critical—turn off automatic marketing.
While we want to ensure we're magnifying our brand messaging and core beliefs, oftentimes auto-advertising amid today's rapidly changing climate can have the opposite effect, deterring customers rather than attracting them.
A brand's ethos needs to be steadfast—what the brand means and stands for always needs to ring true—but current events and breaking news must take priority when it comes to brand communications.
Data shows that radio is still the #1 media platform consumed by Black audiences.
Businesses need to be quick and in tune with what is happening in media and consumer landscapes to adjust their brand's hub messaging and move quickly to meet their consumers' needs. But there is a fine line brands need to walk—if you're constantly changing without staying true to the brand identity, you can lose your core consumers.
Instead, consider revisiting traditional marketing tactics like TV, radio and large-scale-reach mediums. Data shows that radio is still the #1 media platform consumed by Black audiences.
For our consumers, whether they're essential workers or at home due to the pandemic, they're listening to the radio on their morning commute or at the start of their day. Through paid radio advertising, we're able to reach our target, increase penetration and engage consumers where they are to better satisfy their needs.
4. Value Has Never Been More Important
Consumers today are savvier than ever before and have a heightened interest in personal wellness. They're striving to find the best products that deliver the best value, both in product quality and price. With this, we've seen a rise in the "masstige" market—affordable luxury products.
One would think that price point, specifically the under-$5 product, would be surging during this time, but in fact, Godrej North America is seeing our higher-end products—in particular, The African Pride Moisture Miracle 5 Essential Oils—triple in growth since the beginning of the COVID-19 outbreak.
We noticed that consumers were buying these oils and adding them to their showers, masks or treatments for a soft, luxurious and light feel on the skin and in the hair. Taking note of new consumer buying behavior, we fast-tracked a Walgreens campaign to dive further into this "at-home spa day" concept. We had our finger on the pulse and changed our messaging to highlight products and value customers were looking for to fit the current times.
To conclude, in order for beauty brands to succeed in our changed world, they must account for recent shifts. Keep in mind:
consumer consumption looks much different than it did just months ago, and will continue to change as we work toward getting back to "normal";
in order to succeed today, businesses must be willing to be agile and pivot to meet changing consumer behaviors;
purpose-driven brands that put the consumers' needs and wants first, will always win;
and community is key—without trust and collaboration between brands and its customers, no business will be able to successfully steward itself amid the winds of change.