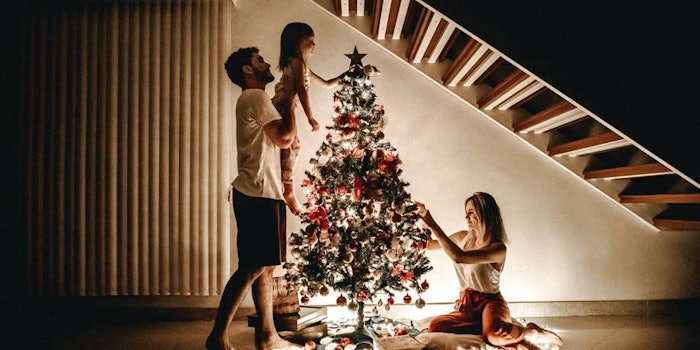 Holiday 2021 is shaping up to be unlike previous shopping seasons, reshaped by the ongoing pandemic, supply chain challenges and new consumer habits. That said, NPD offers some promising statistics for the shopping season, which kicked off in October: 1) 29% of U.S. consumers say they will spend more on holiday shopping in 2021 than they did last year; 2) 1/3 of shoppers will buy more gifts because they will be seeing their family and friends this season; and 3) 58% of consumers say they are more comfortable shopping in stores in 2021 due to the availability of vaccines. Here, author Sourabh Sharma outlines the strategies brands can leverage to capture resurgent consumer demand. -Editor
When it comes to holiday marketing, one metaphor is clearer than ever: don't regift old feelings: no old strategies, no tried-and-tested schemes, no traditional sales. According to the National Retail Federation, 40% of customers begin planning their holiday shopping in October—even before Halloween. Here are six things to keep in mind for marketing in an optimistic, albeit uncertain season.
Event alert: Ulta, Credo, Macy's & NielsenIQ Speak Out on Beauty Retail
1. A Q4-long Holiday Season
Every felt FOMO? The loss of normalized holidays in 2020 has caused customers to feel the need to splurge in 2021. However, the uncertainty of supply chain, delivery services and in-store capacity restrictions have prompted e-commerce platforms and retailers to roll out holiday offers as early as October. In fact, according to NPD, "51% of U.S. consumers plan to start their 2021 holiday shopping before Thanksgiving Day."
Essentially, this makes the entire Q4 a holiday season. Given that 2020 holiday sales surprisingly grew 8.3% compared to the same period in 2019, totaling $789.4 billion, the rebound of certain sectors in the economy and relatively more stable 2021 is expected to drive growth even higher.
Specifically, sales are forecast to rise 2.7% to $1.093 trillion, with e-commerce sales rising 11.3% to $206.88 billion. The accumulated demand will ensure that customers are willing to spend, and it is recommended that marketers connect with their most loyal customers early with relevant deals, gifts and sales. 
2. Mobile Experiences vs. BOPUS
Transactions Holiday décor was once the pinnacle of holiday shopping, attracting foot traffic for browsing. With pandemic-related restrictions and safety measures, in-store traffic is primarily related to transactions, particularly with the rise of BOPUS (buy online pick up in store) as a mainstay of commerce.
The consequence is a greater emphasis on mobile shopping, including augmented reality, virtual reality, try-ons, chatbots, concierge services, and the uptick in Q&As, how-to-videos and styling tips, often relayed by brands themselves. As such, the retail experience is now often consumed via a virtual, mobile platform. As mobile becomes more experiential, the retail storefront becomes more transactional.
Defined by Facebook as a "hybrid reality," marketers need to embrace the greater chunk of the customer journey, with 66% of customers saying their mobile phone is their most important shopping tool. Interestingly, 53% of Gen Z shoppers make purchases on their mobile, staggeringly higher than 37% of millennials.
Coincidentally, this is similar to the uptake of tech by boomers, who use digital services to make things easier in a traditionally busy working day. Therefore, marketers must embrace a hybrid reality to ensure a seamless customer journey for the evolving shopper.
3. A Journey of Discovery
Even with the plethora of the available tech, product discovery remains a challenge. Social media started as something organic but has now lacks distinction, with every creator and every marketer following a tried-and-tested route. With customers discovering products on suggested ads on Instagram, Gmail, Display Ads, TikTok, etc., there is now a need for a more personalized approach to discovery.
Beauty and fragrance brands have often offered complimentary samples to enable this process. Large beauty houses like Bulgari and Ralph Lauren (with the launch of Ralph's Club Fragrance) and niche perfume brands like Bond No 9 and Histoires de Parfums alike offer customizable discovery kits to unravel entire collections and promote the try-before-you-buy culture.
Taking this one step further is Facebook's coining of Discovery Commerce, enabling brands to target customers who are likely to enjoy their products based on effective target. It is thus recommended that brands not only budget extra time for discovery in their customer journey but utilize paid social and sampling. The goal for digital marketers will be to leverage the competitive space of paid social to mimic a customer journey.
4. Storytelling and Co-Creation
With a rekindled hope for humanity and families, storytelling will involve decorating, traditions and memories that appeal to Gen Z, which appreciates real connections and inspirations. This is where the current generation of influencers can come in, helping co-create gift ideas, gift exchanges, charitable gifting or creating content that enables the preservation of memories.
Co-creation has been a mainstay of the Gen Z demographic, such as having shoppers create color palettes, name a shade or integrate a product into their regimen. Giving the power of storytelling back in the hands of creators can hugely benefit marketers in the renaissance of consumerism.
5. The Return of Long-form Content
The pandemic brought back the consumption of long-form content, a much-needed break from the breakneck speed of thumb scrolls. With email marketing and SMS marketing at an all-time high, long-form blog content is also on the uptick, with customers eager to learn and consume more from their favorite brands.
So much so that even Instagram captions, unlike the character-capped Twitter and TikTok, have proven in studies by Hootsuite and Later to work better in long form. While it might be premature to think that succinctness is out entirely, there is an opportunity to be as expressive as possible.
6. Inclusivity of Fluidity and Diversity
Coming off an unprecedented period of political unrest, global tensions and social justice movements for humans of all races and genders, marketing efforts must include diversity on all fronts. Millennials and Gen Z prefer brands that enable a visual culture of embracing multicultural and gender-fluid individuals as the faces of beauty.
 Brands like Malin+Goetz, the popular genderless brand, and Byredo, which only offers unisex and gender-free fragrances, show that the DNA of fluidity is no longer a novelty but an expectation.
Which explains the emergence of brands like We Are Fluide, a vegan, cruelty-free makeup brand that is rooted in the belief of self-expression, featuring models of all genders, and which donates part of its sales to support LGBTQ+ organizations.
Meanwhile, Etat Libre D'Orange is a popular niche fragrance brand that offers a spectrum of XX to XY to identify each fragrance on a fluidity spectrum, versus a binary. It is thus recommended that brands embrace fluidity and diversity to amplify the message even more.
The New Normal
Ultimately, the notion of a post-pandemic era that reverts to a pre-pandemic era is mistaken. In a time that is optimistic but uncertain, the test of a successful brand is one that is in sync and in tune with its core, loyal customers—in the new reality.
Sourabh Sharma is a creative director and seasoned marketer with a background in brand management, digital marketing, social media and management consulting, having enabled growth for brands in multinationals, startups and small businesses. He is the head of digital marketing at FIG or out, and has been keynote and judge for conferences and brands. Sharma has undergraduate engineering and business degrees and MBA from the Wharton School, the University of Pennsylvania and the Rotterdam School of Management.