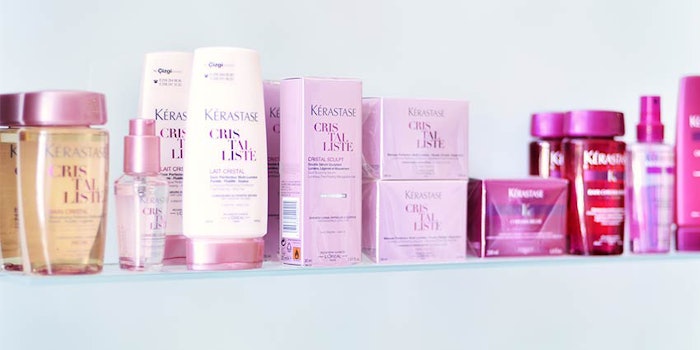 As you're developing your beauty business and making decisions about your brand, it's important you don't overlook a very important aspect of branding: registering a trademark. Though the trademark process may not be the first thing you think about when it comes to creating a strong brand, it is an extremely important part of your business and its success.
Like many aspects of business, the trademark process is a bit more complicated than it may initially appear. Let's take a look at a few of the mistakes that beauty brands make when approaching the trademark process, and review how to avoid them.
Previously: Can a Color Be the Face of a Brand?
1. Choosing a Generic or Descriptive Name
When selecting a trademark for your business or product name, one of the most important things you need to have is a name that is unique within your industry. Many beauty brands have found this out the hard way—by paying out government filing fees, only to have their applications denied registration because their name is not unique enough.
Further reading: Avon, Moroccanoil Come to Agreement
For example, naming your beauty brand "Top Beauty" would be discouraged, as you would likely have a difficult time obtaining registration for the name. It has the potential to describe so many brands and goods within the beauty industry that it would be considered a very weak trademark. However, naming your beauty brand "Top Kitten" may be a better choice. It is a more unique name because the word "kitten" typically isn't associated with the beauty industry.
In-depth: Q&A: Validate or Else
To increase your chances of a successful trademark registration, choose names that are typically not associated with the beauty industry. Using unique names and terms that aren't usually associated with your line of business are a good way to move the odds of a successful trademark application toward your favor.
2. Taking a Do-It-Yourself Approach
Many beauty brands start out their trademark search like other business, by doing a quick search of Google or the United States Patent and Trademark Office (USPTO) website to determine if a brand is already "taken."
But don't make the mistake of letting the results of a simple DIY search put your entire business and brand at risk. If you don't know the ins-and-outs of trademark law—and most business people don't—your homegrown search may lead you to make poorly informed decisions.
Like in other legal matters, ignorance is not a viable legal defense.
Consider this scenario: You want to name your beauty brand "Glamor Etc.," so you search the USPTO website for "glamor etc" and no search results appear. Fantastic, the name is yours, right? Not necessarily.
In fact, if another business in your industry already owns the trademark for the name "Glamor Etcetera" and you begin using the "Glamor Etc." name, you would actually be infringing on their trademark and potentially be liable for damages.
Like in other legal matters, ignorance is not a viable legal defense. And, in this case, moving ahead with the "Glamor Etc." name for your business would be jeopardizing everything for which you've worked so hard.
Your best bet is to work with a trademark attorney throughout the trademark process, from searching for available trademarks through filing your trademark application. Not only does a trademark attorney have real-world experience in trademarks that allows them to help you avoid many of the common mistakes and pitfalls in the process, but they also have access to professional-grade trademark search software.
Hiring an attorney may cost more than taking a DIY approach, but it's money well spent.
3. Getting a Trademark for Your Logo In Lieu of Your Name
From Old Spice's script and colonial sailing ship to Pantene's gold waves, a logo is an instantly recognizable representation of your business. But if your budget for obtaining a trademark only allows you to make a filing for your name or your logo, it is generally the smartest choice to apply for a trademark on just your name.
The reasoning behind this advice is as follows: When you file a trademark application for your business name within your logo, to maintain your federal trademark registration and benefit from the protections it offers, you must use that exact logo on all of your product labels, forever.
That means that if, five years from now, you want to update your logo to reflect a more modern vibe, you'll have to file a completely new trademark application. You cannot extend your previous registration to cover your new design—you'll be starting from scratch.
With all that being said, for the greatest level of protection, get a trademark for your name first and then your logo, or file simultaneous applications for both your name and your logo.
By following these tips, you'll be well on your way toward creating a solid brand that can benefit from comprehensive trademark protection.
Josh Gerben is the principal of the Gerben Law Firm, PLLC, a firm that focuses specifically on trademark law and services. Gerben Law works with business across the United States and the world looking to protect their assets both online and offline.