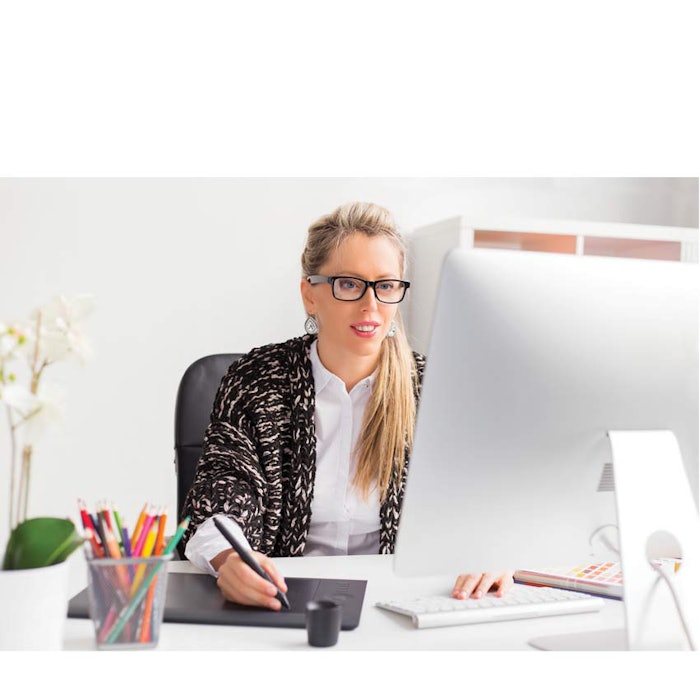 The thirst for greater flexibility and control in the workforce is translating into an increase in self-employment in the United States, and the $20-billion beauty industry is leading the charge*, making up more than one third of all independent workers.
However, being a one-person business owner can be scary. Work can pile up and managing it all can add stress and lower productivity. For those thinking about taking that leap of faith, here are five need-to-knows that will help maximize your time and income as an independent worker.
1. Build A Robust Foundation
A stable empire requires a steady foundation, and making early decisions about the type of business you want to build will do wonders to simplify operations in the long run. Pursue your vocation in a buoyant and vigorous manner by establishing the following frameworks cohesively:
Client communications & nurturing: Focus on unique ways to instill a first-rate experience at every interaction. Make each client feel like royalty—or, better yet, Beyoncé. Either way, this will boost client satisfaction and retention for greater profits.
Bookkeeping: Be smart about your money by accounting for expenses, identifying waste, prepping for taxes and making frugal decisions.
Scheduling: Win customers back by allowing them to set and access appointments quickly.
Inventory processing: Before every appointment, make sure you have everything you need for clients and retail sales.
Education: Put aside time to master new skills and refine existing ones to outperform competitors.
2. Branding 100: Finding Your Distinct Image
In the past decade, self-employment in the beauty industry has grown by 93%**. This massive growth makes it vital for those trying to penetrate the marketplace to both establish a distinct brand for themselves and to garner traction to their business. To determine your brand strategy, define your mission, business persona and the type of customers you want to attract, and pinpoint what differentiates you from competitors.
Once messaging is finalized, leverage various platforms to spread your brand's proposition. Not only will this help determine which avenues generate the most conversions, it will also develop a compelling community presence and client base.
3. Plumping Up Your Calendar
Self-employment doesn't have to be a feast or famine. Ensure a steady workload and income by feeding your calendar on a regular basis.
For long-time beauty professionals who are going solo, leverage your current client list as a starting point. This baseline will ensure your volume will sustain your new business in its early days, as well as establish a steady foundation to build on.
For rookies, try cultivating a client list by offering a free service. The generous offer, coupled with your candor, will be irresistible, unlike run-of-the-mill discounted prices.
Incentivizing referrals, like offering a free service for every three new people a client sends your way, is another way to plump up your schedule while building rapport with patrons. In addition, leverage social media for your business by posting fresh, frequent updates about your services, promotions, client interactions and snapshots of your gorgeous work.
4. Leverage Prices as a Growth Strategy
A wide spectrum of variables can impact pricing: skill and experience level, the demand for services, clientele, environment—the list goes on. While there's no hard-and-fast rule on how to set up your pricing, there are ways to leverage prices for your benefit.
Charge more in the beginning: It will take longer to build clientele, but you'll make more money on average and could maximize your time off, making for a winning proposition in the long run.
Raise prices annually: Clients will expect the raise, especially if you notify customers of a price increase the first week in January. This also helps them associate the change with the end of another year, as opposed to plain old greed or some other unflattering reasons. It also gives them another incentive to take advantage of year-end promotions before the new pricing takes effect.
Charge more for specializations: It took you extra training, practice and effort to deliver that specialized result, so charge it accordingly.
Most importantly, be confident in your prices and clients won't question you.
5. Automating Your Workload
In the age of innovation, there is a plethora of time-saving technology that can reduce headaches for the self-employed. Various software systems available today can take the reins on inventory management, scheduling appointments online and more all from a mobile app or tablet.
Everything that feels overwhelming at the beginning can be mastered quickly if you're open to automating the majority of the nitty gritty work.
Footnote:
*http://www.sun-sentinel.com/business/consumer/fl-salon-entreprenours-20151015-story.html
**https://www.finance.senate.gov/imo/media/doc/Professional%20Beauty%20Association-%202014%20Economic%20Snapshot%20of%20the%20Salon%20Industry.pdf