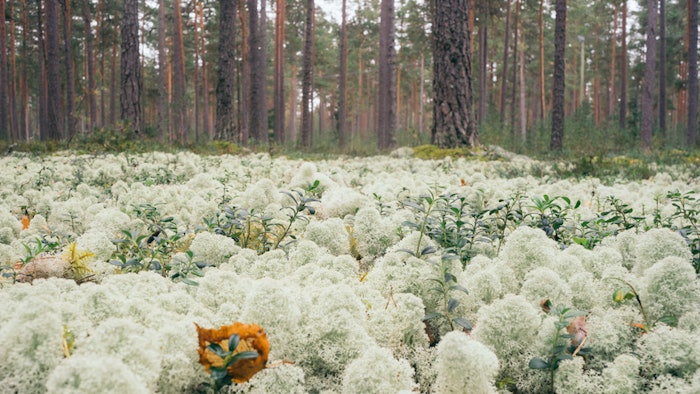 Active Micro Technologies, sister company of Active Concepts, has developed PhytoCide Lichen (INCI: 2, 3-Butanediol (and) Cladonia Rangiferina Extract). C. rangiferina, commonly called "reindeer lichen," is abundant in northern tundras and was given that name in honor of the reindeer that consumes it.
Lichen is a symbiosis between fungi and algae, and as Active Micro Technologies explains, it produces and collects a wide range of phenolic secondary chemicals as a defense against herbivores and an adaptation for living in harsh conditions. More specifically, C. rangiferina is rich in usnic acid, which provides protection for cosmetic applications with compliancy in anionic systems.
Usnic acid reportedly has a wide range of biological activity, including antibacterial activity against plant and human infections, as well as inhibitory effects against antibiotic-resistant bacterial strains. Combined with antioxidant capabilities, the active can help protect the skin from oxidative stress and cell aging.
Raphaëlle Tron, marketing manager Europe chez, Active Concepts, commented: "This is why preservatives play an increasingly important role in cosmetic formulations; preservation is no longer thought of as the final stage in the formulation process, but rather as a need that can serve several purposes and improve formulae cosmetic properties." 
According to Active Micro Technologies, PhytoCide Lichen has demonstrated the following:
Greater antioxidant activity than 200 μM Trolox;
A reduction in oxidative stress levels in fibroblasts treated with the active at 0.01%, 0.1% and 1.0%, compared with fibroblasts exposed to AntA; and
Positive MIC screening results, which warranted further testing to confirm its ability to provide product preservation.