KIKI World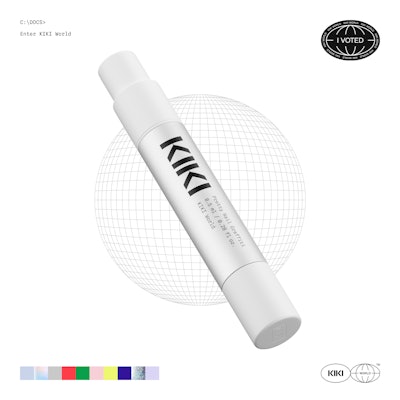 Creator content and brands' "tech-stack" are equally if not more important in the initial success of beauty brands than the physical beauty products themselves. These will be critical for building the beauty brands of the next decade.
Unfortunately, while creators and customers are at the core of value creation for the beauty industry, the value they create is mostly captured by platforms such as Meta, TikTok and YouTube.
With KIKI, our goal isn't to tell the beauty community what the next thing they must buy is, but to simply ask them what beauty products they'd like to create and co-own, then produce those products and reward all participants as SKUs launch and grow in the marketplace.
A customer-centric approach to beauty product launches that rewards early product champions is not only a more sustainable business model, but it also unlocks capital to be directed toward innovation, customer experience, and ownership participation by its customers and creators, i.e. repositioning the use of technology in the value chain to serve customers, creators and product innovation.
How we decide which products to start with
Expression is the key word dictating KIKI's product framework for all digital and physical products. We ask ourselves:
How can we create the most immersive, technologically enabled products IRL that replicate the seamless expression potential of the virtual worlds?
How can we challenge the status quo? For example, we asked ourselves who decided that a manicure should last 1-3 weeks and that lipsticks only a few hours? There are thousands of ways to deposit pigments on nails; why are we married to cured acrylics and flammable nail polish? These were the initial thoughts that led to KIKI's first launched product, Pretty Nail Graffiti—an NFC-tag-enabled, peelable, water-based nail polish. KIKI World members voted on which colors we would launch.
How can we create an immersive experience with physical and digital objects?
Is the expressive experience we've identified digitally and globally relevant?
What attributes of the experience can be co-created and co-owned by customers?
Can we create a category-leading performance with the product experience we're developing?
The differences among crowdsourcing, crowdfunding and co-creation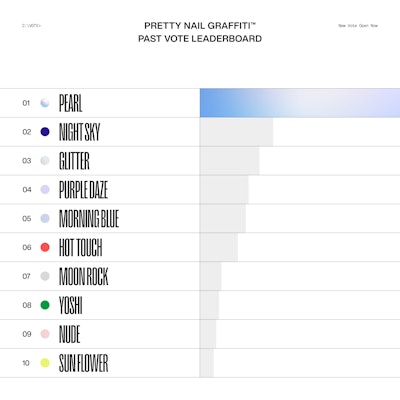 Asking customers what beauty products they want and producing them accordingly seems like the oldest idea of them all. Why do no large beauty brands operate like that?
At KIKI, we think about the power of expression. This includes rewarding everyone for their input and focusing on speed to market, technology and ownership. These are key drivers of our execution.
Taking Pretty Nail Graffiti, our inaugural product as an example, we built an airtight, fully circular, peelable nail polish in a pen marker as a category-leading experience, but we let KIKI customers decide on the final attribute of them all: color!
So we asked our community: Which color should we launch pretty Nail Graffiti in?
Interestingly, our entire team was set on launching with Yoshi, a bold contemporary green we would get complimented on when sporting early lab samples and which was in fact pivotal in our initial capital raise. And yet, Yoshi ended up at the bottom of the leaderboard! The people—i.e., KIKI World members—voted for Pearl as our first launched product by a landslide. We shipped Pearl to our customers 1 week after voting was complete.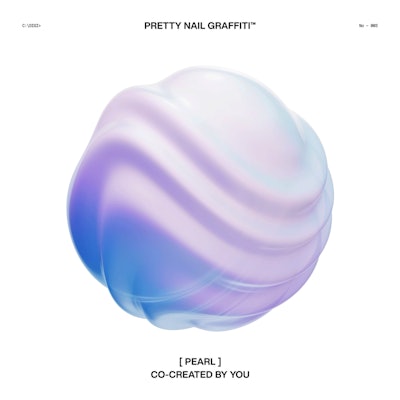 While Pretty Nail Graffiti in Pearl is a single SKU with many magical attributes to the customer, it is a 21-plus-attribute entity to the KIKI platform, which digitizes the elements of the base formula, color and other physical attributes. The platform also captures all co-creators of Pearl on-chain with a Pearl collectible. These co-creators receive KIKI points for each daily vote along the way.
The on-chain layer of KIKI's model allows us to reward co-creators of Pearl, unlock token gated experiences inside and outside of KIKI's platform, and unlock decentralized beauty fan opportunities in the wider web.
Among our followers, we already see a strong relationship between repeat votes, including 60-plus-day voting streaks, and product purchase and digital advocacy.
From beauty consumer to participant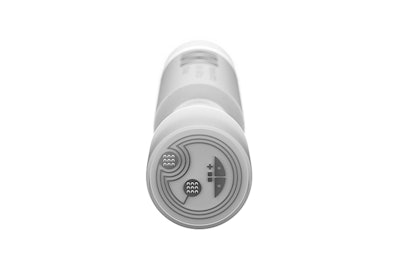 All KIKI products have an encrypted NFC tag embedded in their packaging. The reason we are bullish on enabling—not requiring—digitization during application is because KIKI rewards product use and expression, not just repurchase.
The first time a customer receives their product, they can pair it with their KIKI World account, and each time the product is connected (programmed 1-2 times a day depending on product type), the customer receives KIKI points. Attributing the object to a customer also allows us to unlock the circular supply chain, rewarding returned components for industrial refill to the specific user with KIKI points. It also allows us to reward product use streaks and product user cohorts as the sales grow, likely as a result of users' recommendations and content, truly aligning incentives across all KIKI World participants.
Is co-creation viable across categories?
In August 2023, we launched the vote for our Play Paint Marker, a 3D effect face and body paint with an airtight aluminum component and a retractable calligraphy brush containing 16x more product than leading liquid liner in prestige beauty.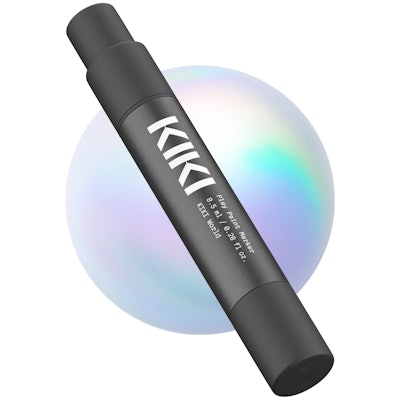 This month, we're introducing 1 Night Strand, a wash-off hair color with our first "multivariate vote" asking our members to choose not only color but also fragrance. This is a precursor to deeper co-creation and "blank slate product" journeys.
With the KIKI membership growing, the goal is to build a world in which every product we launch is backed by its super fans and co-owned by people who use it.
How can you get involved in KIKI World?
KIKI revolutionizes the beauty industry by empowering customers as co-creators and co-owners through on-chain ownership and decision making, fostering innovation, loyalty and capital efficiency—and ultimately transforming the customer-brand relationship into a mutually rewarding experience.
We are calling on all supply chain, digital and creative innovators, creators, and beauty fans to come build what the beauty products you'd like rather than consumer what you're being served—and see what brave new world.
Because, as one of my two brilliant co-founders, Brendon concluded: "nothing matters unless it's made with you."