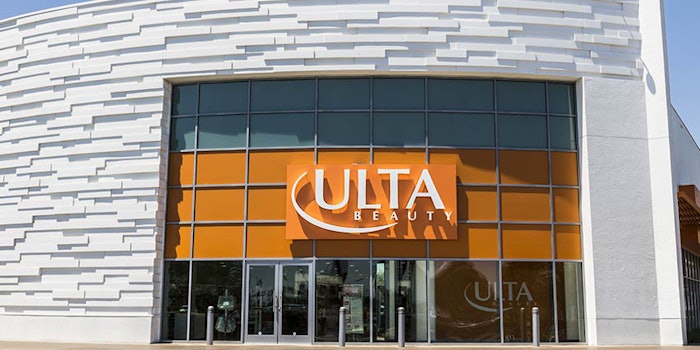 Ulta Beauty has announced its Q4 and full year 2017 financial results.
Net sales for 2017 were reported at $5,884.5 million, a 21.2% increase over 2016. Retail comparable sales increased 7.1%, while salon sales increased 15.0% to $277.4 million. E-commerce sales, at $568.7 million, saw a 64.7% increase over 2016.
Related: Ulta Beauty Reports Strong Performance in Q2 2017
For Q4, the retailer saw net sales increase 22.6% to $1,937.6 million. Retail sales increased 4.2%, while salon sales reached $73.7 million, a 17.2% increase over the same quarter in 2016. E-commerce sales increased 60.4% to $248.3 million, a 50.4% increase over the previous year.
"The Ulta Beauty team delivered excellent results in 2017, achieving 11% comparable sales growth and 25% adjusted earnings growth," said CEO Mary Dillon. "We also achieved strong sales and earnings growth in Q4 while continuing to gain market share and make significant progress on our strategic imperatives, despite continued moderation in the growth rate of makeup, our largest category."
Update:
During the call, Dillon also announced the addition of Chanel Beauté products—beyond fragrances—by saying, "We're thrilled to announce a prestigious addition for 2018—Chanel Beauté. Following our long-standing partnership with Chanel offering their iconic fragrances in hundreds of our stores, we are honored to introduce Chanel Beauté in a small number of Ulta Beauty doors this year. This will be an edited assortment featuring a Chanel-branded makeup station with the first Chanel store opening in Westport, Connecticut in just a few weeks."