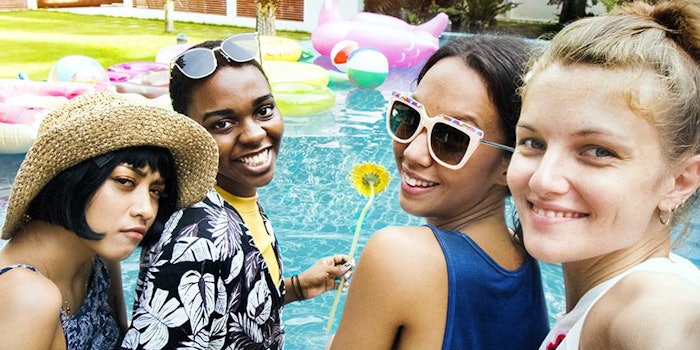 Unilever is calling for content creators and distributors to eliminate outdated stereotypes.
The move is part of Unstereotype, Unilever's campaign launched two years ago with the goal of ending harmful and diminishing portrayals of people across advertising. The initiative has since been expanded to encompass all forms of content and branded entertainment, and includes a just announced three-year, multi-million-dollar deal with deodorant brand Rexona and Simon Fuller's XIX Entertainment.
Rexona—known as Sure, Degree and Shield, depending on the country—will partner with global pop supergroup Now United to co-create content which unites different cultures (Now United's members hail from 14 different countries) through dance.
Related: Unilever Threatens to Pull Digital Ads Due to 'Toxic' Online Content
Previously, the company announced that Dove has entered a multi-year deal with the hit Cartoon Network show Steven Universe; the partnership sees Dove collaborating with the show's creative lead to create programming starring Steven Universe characters to build body confidence.
Minorities remain underrepresented in media, making up only 13.9% of film leads; only 6.9% of directors are female. Unilever aims to tackle harmful stereotypes around gender, race, sexuality and more by bringing together brands and content creators
 "Through our ongoing advertising assessment against Unstereotype criteria we already know that progressive advertising creates 25 percent more branded impact and new data now tells us that progressive ads are also 16 percent more relevant, 21 percent more credible and can drive purchase intent by 18 percent. The economic case is just as tangible as the social case for change, which is why we are expanding the Unstereotype initiative to drive unstereotypical content at scale through new partnerships and mainstream content," said Unilever executive vice president, global marketing and head of diversity and inclusion Aline Santos.
Adds Fuller: "As one of the most socially conscious and largest consumer goods companies today, Unilever brands like Rexona continue to cut through the clutter when it comes to making bold statements with real actions. With Now United I also want to embrace this pioneering spirit, defining new ways to interact with entertainment, celebrating diversity and inclusion with a powerful message of unity and positivity. Through the passionate engagement of music and dance, with Rexona as our partner, we will share all of this positive energy and excitement with our audience on a global scale."