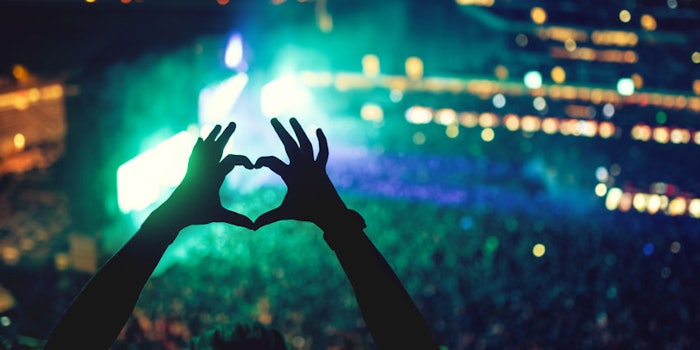 BeautyKind, an online beauty retailer known for giving 5% of every purchase to the charitable cause of its customers' choice, has announced its first-ever concert on March 25 in Arlington, Texas. The concert is part of the company's BeautyKind Unites: Concert for Causes series and will raise funds for the American Heart Association.
Midge Epstein, executive vice president of the American Heart Association, said, "We are excited to be working with BeautyKind on the first of this groundbreaking concert series where supporters can help save lives through the purchase of their ticket. BeautyKind's innovative approach to beauty and social good is inspiring. The American Heart Association looks forward to sharing our message about heart and brain health, and we are proud to be part of this concert series."
BeautyKind estimates that 45,000 people will attend the concert and expects to raise $3 million for charities. When a ticket – priced $40 to $230– is purchased, 50% will be donated to the charity of the customer's choice.
Musicians participating in the concert are Demi Lovato, The Band Perry, Cole Swindell, Randy Travis, AJR and Jake Owen.
Owen commented on performing at the concert by saying, "Being able to give back is the most important contribution we make as entertainers. I'm proud to be part of this event at AT&T Stadium. It's so cool that the person buying the ticket gets to make a donation to the charity of their choice. That's awesome."
Hil Davis, founder and CEO of BeautyKind, stated, "Our goal with the BeautyKind Unites: Concert for Causes series is to reshape cause marketing by creating a fun and engaging way for people to give back to the charities they know and love. BeautyKind's concert series is just another step in furthering our mission to partner and support charities, and survivors. We would like to thank the brands, charities and musicians who have made this possible, and look forward to many more that will join our movement in the future."
Tickets are currently on sale. For more information please visit www.beautykind.us