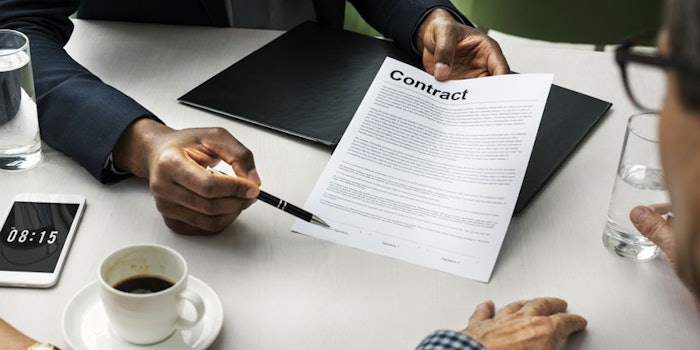 Mineral Fusion Brands LLC, a company specializing in antioxidant-enhanced hair care, body care, skincare, nail care and cosmetic products, has been sold from North Castle Partners to BWX Limited. 
The sale of Mineral Fusion marks North Castle Partners' fourth realized investment in the personal care space. 
Mineral Fusion is currently sold at approximatley 3,000 stores, including Whole Foods, natural/specialty retail, select grocery/drug accounts, its own e-commerce website and third-party digital retailers. It is currently sold internationally through distributors. 
North Castle's managing director, Jon Canarick, said, "Our investment in Mineral Fusion reflects the benefits of focus and partnership as a means to growing small brands into leading companies. Building on North Castle's historical experience in the category, Mineral Fusion grew from a single customer cosmetic brand into the leading natural brand of mineral-based personal care products across multiple categories, including color cosmetics, body, skin care, nail care, and hair care. One example of the benefits of North Castle's focus was our ability to draw on Gil Pritchard, a North Castle Advisor and formerly the CEO of Avalon Organics, a former North Castle portfolio company, to lead this company. Many of our advisors and network played important roles in the successful development of Mineral Fusion."
Gil Pritchard of Mineral Fusion, spoke on behalf of co-founder, Tim Shaeffer, and himself by saying, "Our partnership with North Castle has spanned more than a decade and two North Castle portfolio companies. When we developed the idea to expand the Mineral Fusion brand, we believed that it was positioned to address the needs of consumers by delivering beauty without compromise through professional quality, naturally formulated products. North Castle supported our team through an extraordinary period of growth. We are very pleased Mineral Fusion found a home with BWX. Our companies are mission aligned and we are being encouraged to continue to pursue our passion and values."
Chip Baird, CEO and founder of North Castle Partners, said, "Our partnership with Gil and the Mineral Fusion team is the most recent example of our vision of realizing the power of values-based partnerships and experienced operating resources to help entrepreneurs take their companies to the next stage of their development – what we call 'Full Potential Partnerships'. We continue to look for opportunities in the beauty and personal care sector and across the healthy, active and sustainable living markets to leverage our knowledge, network and experience in building market leaders like Mineral Fusion."
Terms of the transaction were not disclosed.