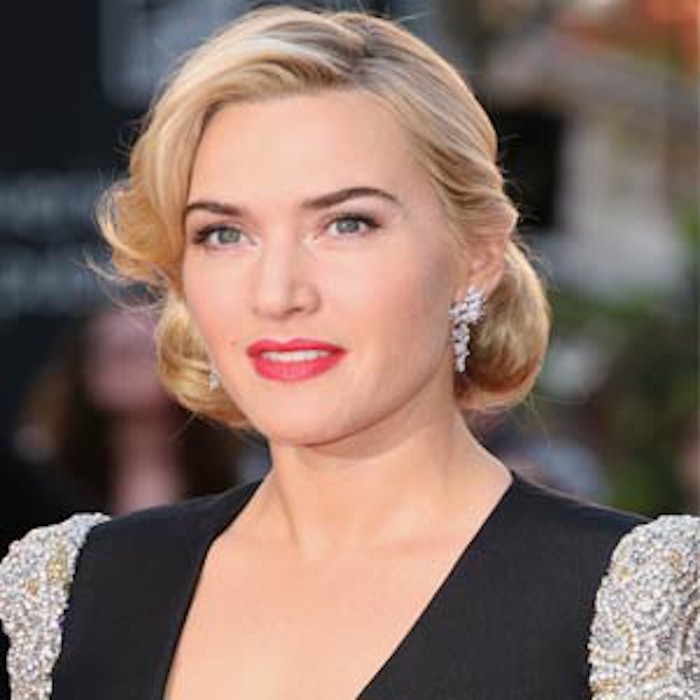 When she signed her contract with L'Oréal, Oscar-winning actress Kate Winslet demanded that none of her Lancôme ads be retouched or otherwise digitally manipulated. Winslet's request reflects both her own personal beliefs in creating realistic images for young women, as well as a broader cultural shift toward a more real, unfiltered and individualistic kind of beauty.
Previously: The Cara Delevigne Effect and No Filter Beauty
As she told E! news:
… I do think we have a responsibility to the younger generation of women … I think they do look to magazines, I think they do look to women who have been successful in their chosen careers and they want people to look up to, and I would always want to be telling the truth about who I am to that generation because they've got to have strong leaders.
Winslet had previously expressed ambivalence and even antipathy toward the concealment of aging, remarking that aging does not have to be a negative and that, often, retouching creates a less attractive alternative to naturalness.
The actress' sentiments echo broader attitude changes among women beauty consumers. In fact, when it comes to advertising, consumers reportedly increasingly trust color cosmetic marketing that does not rely on airbrushed/Photoshopped imagery.
As Mintel reported, about 41% of US women find manipulated imagery to be deceitful/artificial. About 26% believe the looks in ads are accomplished by products other than those being advertised. About 48% of US woman want to see fewer Photoshopped images in ads, while 43% want to see models that represent their age.
Mintel concluded, "While make-up brands tend to focus on glamour in advertising, Mintel research highlights an opportunity for brands to be perceived as more relatable."