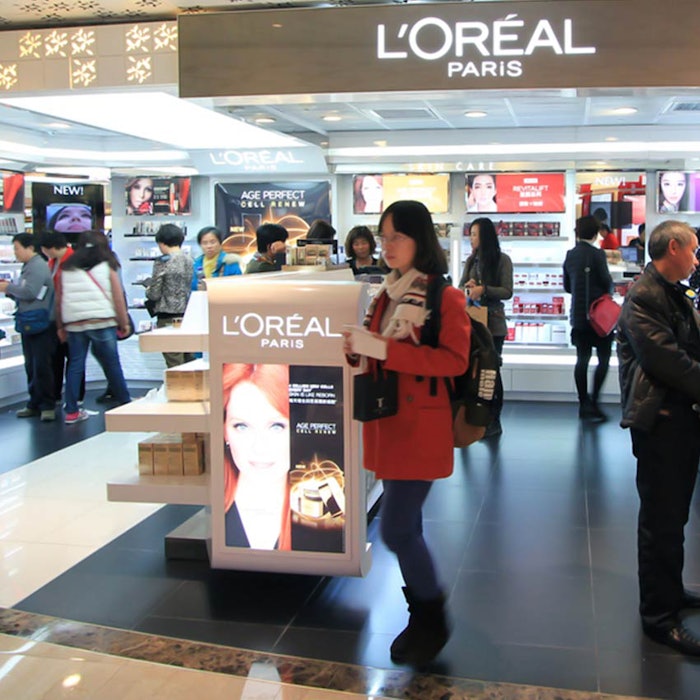 What does it mean to be a beauty leader in 2015? Go green without adding expense to the consumer.
Jean-Paul Agon, L'Oréal Group chairman and CEO, has received the 2015 WWD Beauty Inc Visionary of the Year award "in recognition of his enduring leadership of the number one beauty company in the world."
Previously: L'Oreal Shares Sustainability Plan to 2020
"I accept this distinction with great joy and share it with the entire L'Oréal family," said Agon of the honor. "More than ever before, my responsibility as CEO is not only to be the 'pathfinder', but to make sure we are agile and nimble enough to transform as quickly as necessary. In this fascinating world, speed of transformation is the name of the game."
Further reading: Consumers Need to Push Sustainability in Order for Beauty Brands to Follow Suit
Agon detailed that nimbleness earlier in comments to Bloomberg. Discussing the future of sustainability, Agon noted that the consumer wants greener products but that they will not pay extra for them.
As a result, he said, it is imperative that L'Oreal and other beauty companies innovate to lower carbon emissions without extra expense so that every product is truly, affordable green.
The WWD honor noted: "Agon's success is rooted in his vision for inventing a new L'Oréal for the 21st century: more universal, more digital and more sustainable."
This focus will allow the company to engage 1 billion new consumers in emerging markets, according to an official announcement.