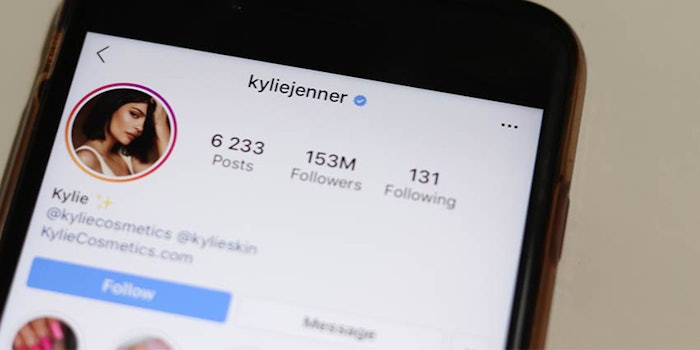 Trademark attorney Josh Gerben (@JoshGerben) posted a video to Twitter revealing Kylie Jenner's recent trademark application filings, which identify a new event is in the works.
On January 9, Jenner filed 18 new trademark applications with the United States Patent and Trademark Office.
Previously: Coty Takes Controlling Stake in Kylie Cosmetics
The applications indicate that Jenner intends to offer some sort of "Kylie Con" event, having submitted applications with spellings of "Con" and "Kon."
As stated on her application for "Kylie Con," Jenner intends to offer goods and services such as "arranging, organizing, conducting and hosting special events, exhibitions and interactive experiences for social entertainment purposes; arranging, organizing, conducting and hosting classes and workshops on beauty."
In addition to beauty, Jenner filed applications for a brand of clothing, a brand of carrying bags/backpacks and a brand of cell phone cases. Jenner also filed applications for "Kylie Museum," meaning there is potential for "Kylie Con" to include a museum for guests to visit.
Gerben states the applications suggest Jenner has an intent to use the trademarks soon.