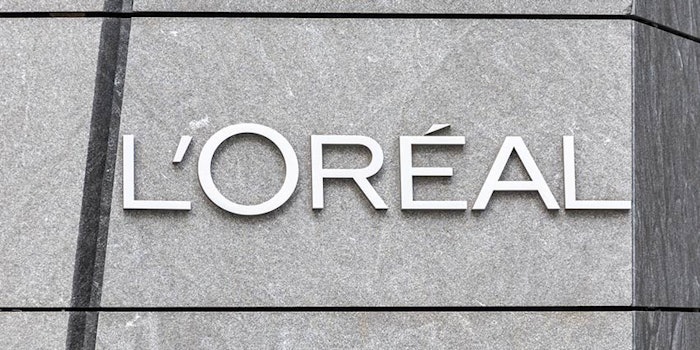 L'Oréal's chief digital officer Lubomira Rochet has been named the Global Marketer of the Year 2019, by the World Federation of Advertisers (WFA), in recognition of her work in leading the company's digital transformation.
WFA Global Marketer of the Year 2019, which has been run in partnership with The Drum–WFA's Global Marketer of the Year media partner, is designed to celebrate the role global and regional marketers play in changing their businesses, the industry and society for the better.
In its third year, Rochet earned the title following a combined vote from an expert jury, the industry at large through open voting, including readers of The Drum, ­and WFA members. Each party accounts for a third of the final score.
She is one of six–including Marc Pritchard, chief brand officer at Procter & Gamble—who were shortlisted for the award, but ultimately won.
Rochet has been driving the digital transformation at L'Oréal, which has resulted in a very fast acceleration of e-commerce accounting for almost 16% of the business in 2019, an accelerated digitalization of media, accounting now for half of L'Oréal's media investments, a transition to data-driven marketing and the launch of the services strategy for the group with the acquisition of L'Oréal's first beauty tech company, ModiFace.
This massive shift towards building a digital-first company has triggered a profound adaptation of L'Oréal's marketing models, a major upskilling program for its employees and the integration of technology (AR, VR, AI, voice) into the beauty experience.
"I am beyond grateful and humbled," Rochet said. "This is a wonderful recognition of the work achieved by our teams over the past six years who have worked to transform L'Oréal into a digital-first company. As L'Oréal's digital journey continues at high speed, today's endorsement further encourages us to enable our organization and partners through upskilling, data and technologies, aiming at creating the best online and offline consumer experience, growing the business and building L'Oréal as a beauty tech company."
"[Rochet] has demonstrated the critical role that marketing leaders can play in the transition to digital, enabling L'Oréal to take a leadership position in e-commerce and equipping the whole marketing organization with the digital skills they need to thrive in today's complex media landscape," said Raja Rajamannar, WFA president and chief marketing and communications officer of Mastercard, who headed the expert jury. "She is a very worthy winner of this important award."