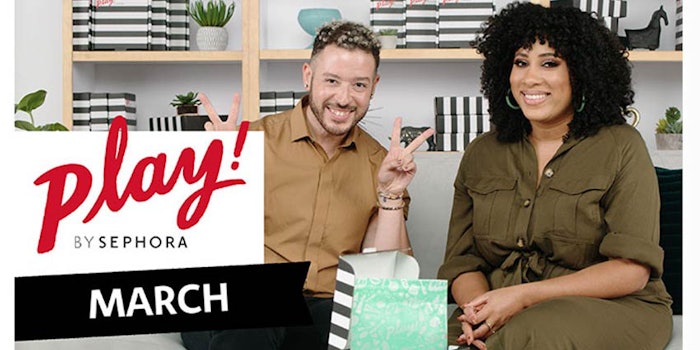 Sephora has announced the cancellation of Sephora Play!, the brand's subscription box that delivers a variety of products to help customers try and find new makeup, to make way for an improved subscription service.
Previously: Sephora's Second Influencer #SephoraSquad Open for Subimissions
Launched in 2015, the subscription box will deliver its final edition in April 2020, but Sephora has revealed it will be replaced with an expansion of the Sephora Favorites kit program.
Sephora Favorites Luxe box is the first new launch of the program and will be available April 28, 2020 online for $25.
Clients can expect two additional lines under this new program, launching later this year.
Currently, the company does not have plans to bring back SephoraPlay! In the future.
Related: Sephora Launches Experiential Subscription Box, Play! Smarts
The company also took this opportunity to assure consumers the subscription boxes were safe and meet safety standards before being shipped. According to the Centers for Disease Control products/packaging shipped over a period of days/weeks at ambient temperatures have a low risk of carrying and spreading COVID-19.