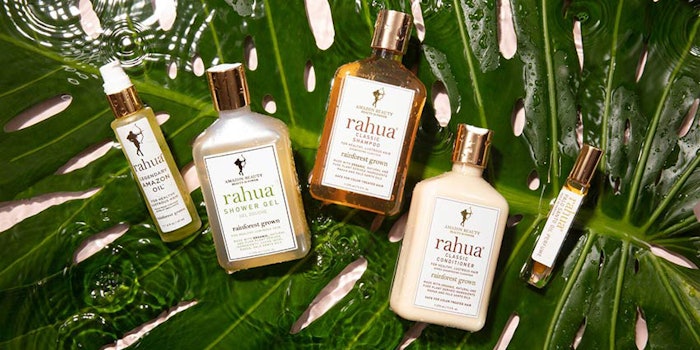 Rahua Amazon Beauty, Inc. has announced it will be rolling out a new loyalty program: Beauty Is Power. The program aims to give customers and stakeholders an understanding as to how by supporting the brand customers become a part of the CO2 solution.
Related: Rahua & Amazon Beauty Work to Save the Amazon Rainforest
Launching June 12, 2020 on the brand's website, Beauty is Power will allow customers to see their contribution in real time through metrics and how every purchase helps sequester CO2 in the Amazon Rainforest–one bottle is equal to one acre–as well as protect endemic species in the Galapagos Islands.
Related: Envisioning Climate-positive Beauty
The brand hopes to make customers feel empowered when using its products and to inspire them to make sustainable choices in other areas of their lives.
A three tiered program, Ruhua Insider members will have the opportunity to move from Green Guardian status to Beauty Warrior, and eventually Ecoagent.