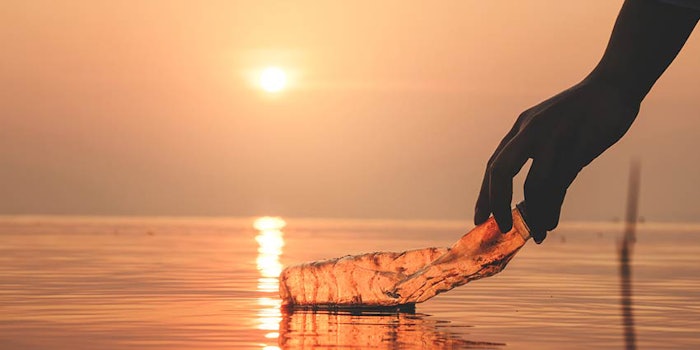 Biossance has announced The Clean Academy by Biossance Impact Award to discover and foster the growth of future sustainability and environmental leaders, specifically in ocean protection and restoration. The program launched on June 29, 2020 with a digital fireside chat featuring Biossance president Catherine Gore, Future Earth co-founder Stephanie Shepherd, and Katie Matthews, Ph.D., chief scientist at Oceana, Biossance's new charitable partner and an organization dedicated toward protecting and restoring oceans across the world.
Previously: Biossance Expands Clean Beauty Resource: The Clean Academy
The Clean Academy Impact Award calls upon all activists, anti-plastic crusaders and whale warriors. Entries will be judged by a multi-disciplinary panel of experts. The leading applicant in each of the two categories—science and innovation, and social impact—will receive $10,000 to advance their conservation projects.
Previously: Biossance Lands on Cult Beauty, Expands to United Kingdom
Additionally, the winners will receive quarterly mentorship sessions and marketing support from Biossance executives and Clean Academy experts. U.S. residents ages 18 and up are invited to enter through July 29, 2020 and finalists will be announced in August.
Biossance's mission complements Oceana's policy-driven approach to conservation. As part of this ongoing partnership, Biossance.com customers can round up their purchase to donate to Oceana. Other collaboration touchpoints throughout the year include an exclusive holiday gift set, as well as the ability to Adopt a Shark, redeemable via points through Biossance's customer loyalty program launching this fall.
Together as partners, they share a commitment to protecting and restoring global shark populations while educating the community about these powerful creatures.
"Education and awareness are key factors in preserving our planet and moving the beauty industry forward," Shepherd said. "I'm proud to partner with Biossance to support our future leaders and remain committed to empowering people to make healthier choices for their skin and for the environment."
"Oceana is excited to welcome Biossance as an official corporate partner," Jon Frank, director of global corporate and celebrity partnerships, Oceana, said. "Biossance's dedication to educating their customers and inspiring them to become ocean advocates fortifies Oceana's campaigns to protect sharks and our overarching mission to rebuild abundant and biodiverse oceans."
"Biossance has always been committed to delivering highly effective, safe skin care without harming the environment or the animals that live in it," Gore said. "We are thrilled to be partnering with Oceana to raise awareness about protecting our oceans and the wonderfully diverse ecosystems that live within them, and look forward to investing in tomorrow's leading innovators via our Clean Academy Impact Award to support the future of our planet."