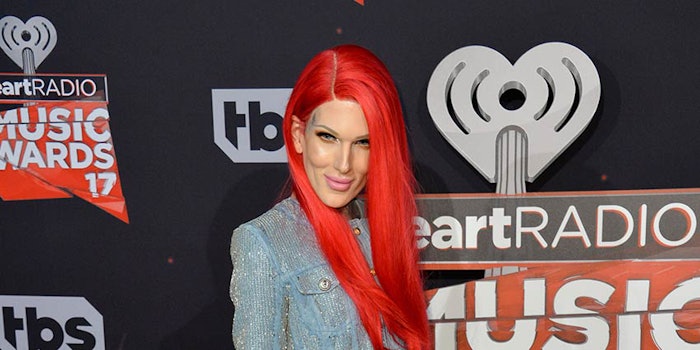 Morphe Makeup has announced on Twitter: "Today we've made the decision to cease all commercial activity related to Jeffree Star and affiliated products. We expect this to conclude within the coming weeks. As we look to the future, we will continue to share updates on what lies ahead for the Morphe brand." As reported by multiple outlets, including The Verge, Morphe Makeup moves came in response to his long legacy of racist comments and behavior, as well as abusive behavior in connection to fellow beauty influencers.
Star's products currently remain for sale on Morphe's site.
Further reading: The 2020 influencer list.
Curiously, Star's racist videos (we won't link to them here, but they are readily found online) appear not to be the final straw for Morphe. Instead, the brand's concern centered curiously on interpersonal issues between Star and Tati Westbrook.
Specifically, Westbrook has accused Star of "manipulating" her into spreading rumors about fellow influencer James Charles regarding an inappropriate sexual relationship (an accusation that was never substantiated).
While Morphe has finally cut ties with one of its most successful influencer relationships, many aren't forgiving the brand.
hey boos, as some of you may know as of this week I will no longer be a @MorpheBrushes affiliate. code "EDGES" has deactivated. I refuse to align myself with a company that continues to retail antiblack racist beauty brands. I strongly encourage other influencers to do the same!