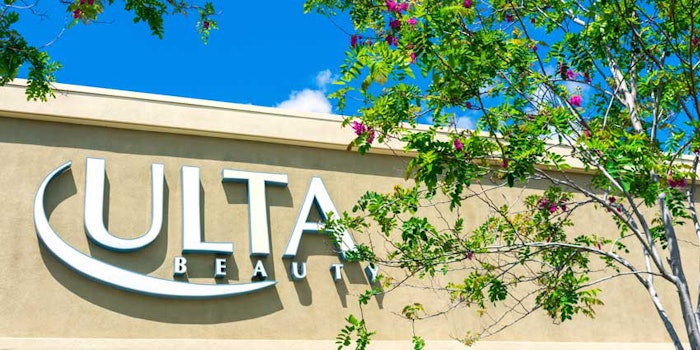 Ulta Beauty has released its first quarter 2021 results, which showed net sales increased 65.2% to $1.9 billion, compared to $1.2 billion in the previous year.
Gross profit increased to $753.8 million, compared to $303.6 million in the first quarter of 2020.
Previously: Loop x Ulta Beauty Partner on Returnable Packaging
Net income was $230.3 million, compared to $78.5 million in the first quarter of fiscal 2020. 
Color cosmetics accounted for approximately 45% of net sales; skin care accounted for 19%; hair care products and styling tools accounted for 19%; fragrance and bath accounted for 11%; and services accounted for 3%. 
Ulta Beauty also increased its net sales outlook for fiscal 2021. Previously, it announced its projected net sales for fiscal year 2021 were between $7.2 billion and $7.3 billion. It increased those numbers to between $7.7 billion and $7.8 billion. 
Mary Dillon, CEO, said: "The Ulta Beauty team delivered an outstanding start to the year, with sales and earnings exceeding fiscal 2020 and fiscal 2019 first quarter levels. I want to thank all our associates for their continued efforts to deliver great experiences and support our business in an environment that continues to be very dynamic."
Dave Kimbell, president, said: "We have emerged from 2020 with strong momentum in our sales trends, market share gains, and consumer sentiment. As increasing consumer confidence, the relaxation of restrictions, and a desire for newness drive increased engagement with the beauty category, our differentiated model, combined with our ongoing efforts to create meaningful guest connections, position us well to lead through the category recovery."