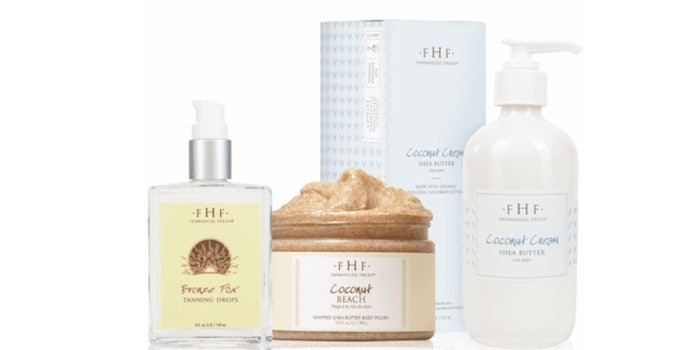 Skin care company FarmHouse Fresh has partnered with Vera Bradley's concept store, goodMRKT, a curation of socially responsible brands. 
Previously: Sephora x Kohl's 125 Prestige Beauty Brands Unveiled
FarmHouse Fresh ethically and sustainably produces skin care products, while donating profits from the sale of every product to the care and rehabilitation of abused and neglected animals. 
Delia McLinden, co-founder of FarmHouse Fresh, said: "FarmHouse Fresh is thrilled to be included in goodMRKT; all of our skin care products are grown sustainably and harness vitamins and nutrients that bring immediate glowy goodness to the skin. We also believe in ensuring the wellbeing of animals and celebrating the joy they bring to our everyday lives. We love that goodMRKT shares these values with us and are delighted to bring FarmHouse Fresh to this exceptional collection of products in the feel-good, do-good spirit."