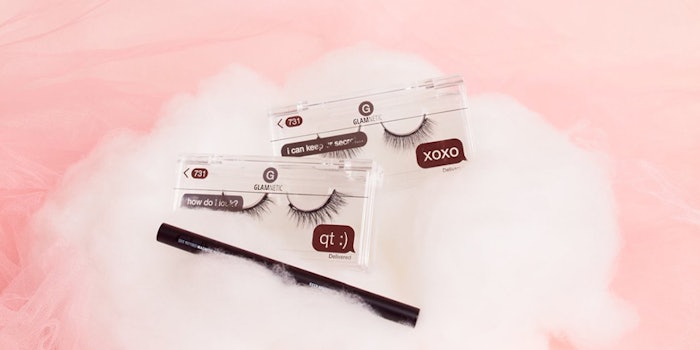 Magnetic lash brand, Glamnetic has announced its partnership with BitPay which will allow the brand to accept cryptocurrency in the form of Bitcoin, Ethereum, Dogecoin and several other crypto currencies.
Related: Perfect365 Adds Cryptocurrency to its Platform
Glamnetic will keep all the cryptocurrency sales on its balance sheet rather than converting to U.S. dollars. The decision to accept this type of payment comes with the purpose of enhancing female empowerment by lowering the intimidation factor of cryptocurrency. 
Glamnetic founder and CEO Ann McFerran said, "We are beyond excited to announce our new partnership with BitPay! While Glamnetic has quickly raised the bar in the beauty space with our easy-to-use, transformational products, we are equally proud to be empowering our predominantly female consumer base with the tools they need to get educated about cryptocurrency and become comfortable using digital currency as a method of payment. I want to encourage women, in particular, to get involved in the cryptocurrency revolution and with our BitPay partnership, we can all learn, grow, and embrace the future together." 
Glamnetic co-founder and Kombo Ventures founder and CEO Kevin Gould said, "As a long time entrepreneur and investor, I could not be more excited to see these two worlds collide. Glamnetic is all about ease of use and DIY beauty hacks that save our customers time and money. We are thrilled to expand our payment options with BitPay and allow our consumers another choice of payment while shopping." 
Sonny Singh, chief commercial officer of BitPay said, "More and more females are getting into crypto around the world so it's great to see Glamnetic realize that and accept crypto payments. Crypto is a $2 trillion industry that is all about creating an open and inclusive financial system. Ann and the team at Glamnetic are true innovators and will get lots of new female customers around the world."