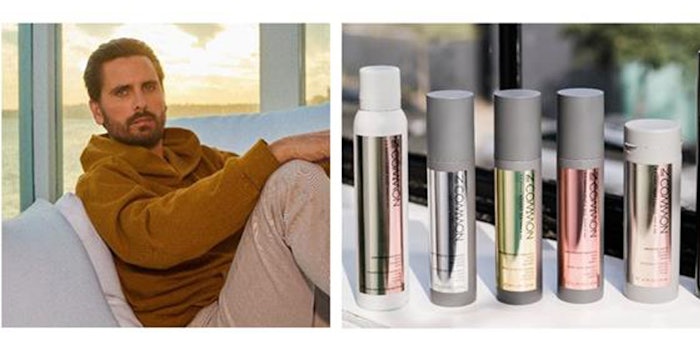 Scott Disick is partnering with Luxury Brand Partners' In Common Beauty to collaborate on content creation, product development, and community growth and engagement.
Previously: Hims & Hers x Alex Rodriguez Launch Blur Stick Concealer
Tev Finger, CEO of Luxury Brand Partners CEO, said: "I proudly welcome Scott to the team. In Common's creativity and uniqueness, merged with Scott's digital flair and eye for personal style, make this an exciting combination."
Disick said: "I've always had a passion for style, fashion and grooming, which is why I've been exploring possibilities with Luxury Brand Partners for years. Today, men have changed the way they care for themselves—from their daily grooming routines, to the non-traditional products they use every day. To meet this change, I wanted to partner with In Common. I've been a friend of the brand for years and this partnership was a longtime coming."
Albie X. Cortes, general manager of In Common, said: "Scott adds an incredible consumer perspective to the brand. By bringing together Scott's approach to style, grooming and engaging the community, coupled with In Common's professional expertise from behind-the-chair, we'll open up global awareness and bring this insider stylist secret to everyone."