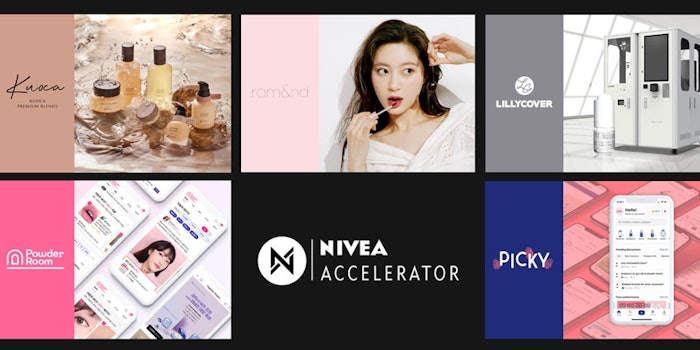 NX Nivea Accelerator, a global beauty accelerator of Beiersdorf in Korea, has announced five winners for the 2021 program. 
In 2020, the NX startups recorded a total average sales growth of 52%. In addition, the NX program successfully expanded to China.
The five beauty startups are:
rom&nd, a Gen Z- and millennial-friendly color cosmetic brand

PowderRoom, a digital Korean beauty community

Kuoca, an order-made skin care brand

Picky, a digital skin care community platform that connects shoppers and brands

Lillycover, a customized skin care brand

The startups will begin their one-year acceleration program in July 2021. They will receive strategic partnership opportunities, exclusive office space, expert mentoring and access to Beiersdorf's global network.
Endrik Hasemann, general manager Beiersdorf Korea and co-founder NX, said: "We are seeing great innovation coming from our startups, which range from beauty tech, direct-to-consumer models and smart manufacturing. These new companies are driving dynamic collaborations enabled by NX."
Jacek Brozda, head of ventures and new business at Beiersdorf Korea and co-founder NX, said: "We are proud to expand our regional scope and create further synergies between Beiersdorf and our NX startups. We will continue our journey to become the number one beauty accelerator in Asia by 2022."