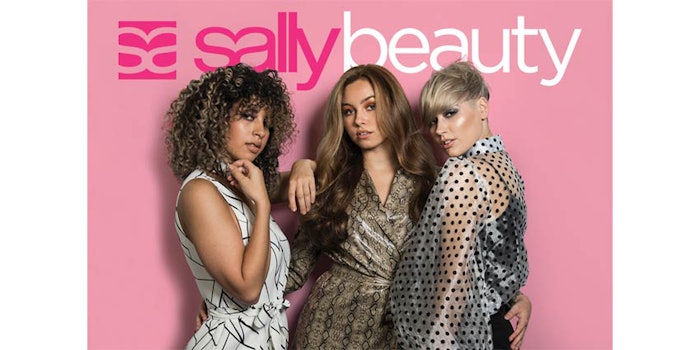 M&C Saatchi Talk has been named Sally Beauty's lead lifestyle PR agency, providing press office and influencer campaign consultancy across both trade and consumer.
The win has since led to further opportunity for the independent global Sermo Communications network, with Sally Beauty signing on on five of the network's European partners to provide social strategy support for Sally Beauty's sister brand, Pro-Duo across France, Germany, Spain, the Netherlands and Belgium.
M&C Saatchi Talk has been appointed to deliver both a consumer and professional trade focused program for Sally Beauty and Salon Services by showcasing the expertise behind and within the retail business, as well as continuing to show support for the hair and beauty industry.
Suzanne Smith, head of content and creative, Europe Sally Beauty said: "With the beauty industry at a critical turning point, it's been important to find an agency to partner with us as we evolve our digital communications journey, while supporting our mission to foster the ever-growing freelance professional market at such a crucial time. We're delighted to have partnered with M&C Saatchi Talk, they have extensive beauty experience, and this teamed with their understanding of our brand purpose and audiences, and their European partner counsel means we're excited to see what they will bring as we move ahead."
M&C Saatchi Talk COO and president of Sermo global network Ryan Woor, said: "Announcing such a prestigious win just a year after the launch of M&C Saatchi Talk is fantastic, and testament to the brilliant team and the strong culture we have built in such a short time. Once again, the importance and strength of our global network, Sermo have been demonstrated and we are delighted to have such a fantastic client join us with implementation in several European markets."