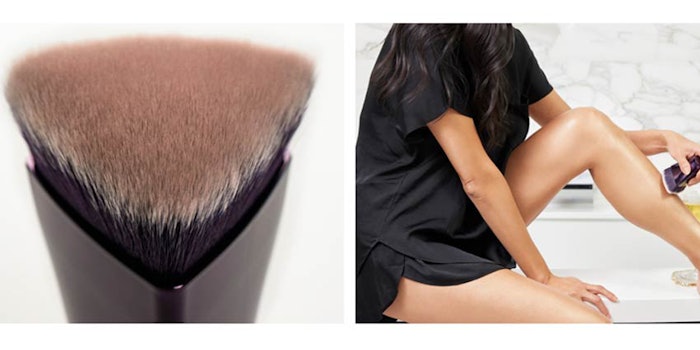 Anisa Beauty has launched the Pinnacle Body Brush and Fan Mask Brush.
Related: Cruelty-free Makeup Brushes Without Sacrifice 
The physique-focused brush is designed for hands-free application on all body and skin types.
The dome-shaped head and fibers are the same as the previous model, the Pinnacle Foundation Brush.
The Pinnacle Body Brush is recommended to be used with body oils, moisturizers, shimmers, self-tanners, SPF and bronzers. It costs $50.
Anisa's Fan Mask Brush offers mess-free facial mask application. Its rounded edges maneuver the curves and corners of the face. The handle can be used to stir and place masks where needed.