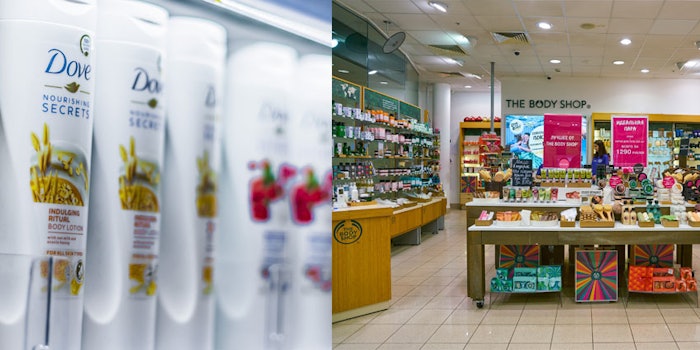 Dove and The Body Shop are partnering with PETA, Cruelty-Free Europe, HSI, Eurogroup for Animals and the ECEAE to call on the EU to protect the ban on testing products on animals following the recent threats to Europe's longstanding ban by the European Chemicals Agency's (ECHA) Board of Appeal, according to The Drum.
According to The Drum, "The collective's petitions demand that the European Commission protect and strengthen the cosmetics animal testing ban, transform EU chemicals regulation and modernize regulatory science in the EU."
Per a PETA statement, "ECHA is calling for new animal testing on ingredients that have been safely used by consumers and handled safely in factories for many years. If its policy is upheld, millions more animals could be subjected to cruel tests–even those solely used for cosmetics–when there are other ways to generate safety data."
As part of the campaign, there are murals throughout Europe's major cities urging citizens to sign a European Citizens Initiative, which is a mechanism to help shape the EU by calling on the European Commission to propose new laws.