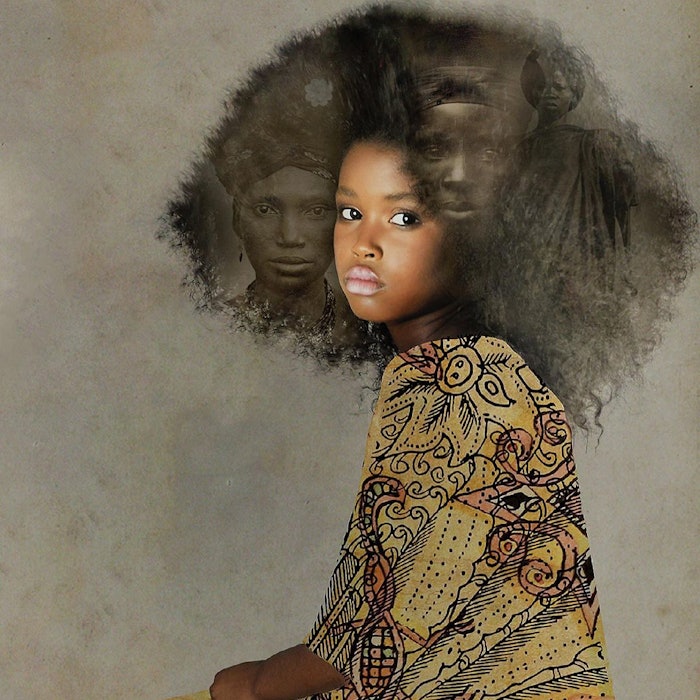 [Image via The CROWN Act's Facebook page]
Dove has revealed a study conducted by The CROWN Coalition on hair discrimination—Dove 2021 CROWN Research Study for Girls—that indicates the bias or discrimination based on hairstyle happening at early ages and continuing into adulthood for Black women. CROWN stands for "Creating a Respectful and Open World for Natural Hair."
Dove released a short film based on real stories of hair discrimination in schools and work environments to promote awareness of the issue and to show support for the CROWN Act.
Related: Dove x Matthew A. Cherry Hair Care Collection
Per the study, 53% of Black mothers whose daughters have experienced hair discrimination say the discrimination started as early as five-years-old, and 86% of Black teens who have experienced hair discrimination say the discrimination started as early as twelve-years-old. Among Black mothers, 47% have experienced hair discrimination and 81% remember the experience happening by the age of 12.
Hair bias and discrimination were most prevalent in majority-white schools, with 66% of Black girls saying they experienced hair discrimination, compared to 45% in all school environments reporting having experienced hair discrimination, according to the study.
Among respondents in majority-white schools who reported experiencing hair discrimination, 100% said they experienced the discrimination by the age of 10 and 81% said they sometimes wished they had straight hair. The study also reports that teenage Black girls miss a total of a week of school due to hair dissatisfaction.
The Dove CROWN Research Study conducted in 2019 reported that Black women were 1.5 times more likely to have been sent home or know of a Black woman sent home from the workplace because of her hair.
Dove's short film—As Early As Five—is inspired by the study and the experiences they heard from respondents. The video depicts three scenarios inspired by real life events of race-based hair discrimination in elementary school, high school and into adulthood.
The CROWN Coalition is a group founded by Dove, National Urban League, Color of Change and the Western Center on Law & Poverty that is dedicated to ending hair discrimination worldwide.
In 2019, the group worked with California state senator Holly Mitchell to help pass a bill in California prohibiting hair discrimination—the CROWN Act. It was officially signed into law on July 3, 2019.
Next, the CROWN Act was passed in New York, New Jersey, Washington, Maryland, Connecticut, Virginia, Colorado and Nevada. Four states (Illinois, Oregon, Nebraska and New Mexico) passed legislation inspired by the CROWN Act. 24 states have filed the legislation and rejected the bill, but some municipalities within those rejected states have passed the bill into local law.
The group's work helped introduce a federal bill—the Crown Act of 2020—that passed in the U.S. House of Representatives but failed to pass in the Senate.
The bill was reintroduced on March 22, 2021, in the House and Senate simultaneously, sponsored by Senator Corey Booker (D-NJ) and co-sponsored by 23 senators—22 democrats and one independent (Senator Bernie Sanders from Vermont). The bill is still awaiting a vote.
The Crown Act of 2021 states that "persons shall not be deprived of equal rights under the law and shall not be subjected to prohibited practices based on their hair texture or style."
The federal bill also mentions prohibiting hair discrimination against those participating in federally assisted programs, housing programs and public accommodations.
For more information, and to sign the CROWN Act petition, visit thecrownact.com.
Esi Eggleston Bracey, EVP and COO of Unilever, North America, said, "Our groundbreaking 2019 CROWN research study revealed that Black women are 80% more likely to change their hair from its natural state to fit in at the office. Now, this new body of research illuminates the pervasive nature and deep impact hair discrimination has on Black girls highlighting the horrific multi-generational impact of narrow beauty standards in America. These biases continue to perpetuate unfair scrutiny and discrimination against Black women and girls for wearing hairstyles inherent to our culture. This is unacceptable and why it is imperative that everyone join the movement to make hair discrimination illegal nationwide through the passage of The CROWN Act."