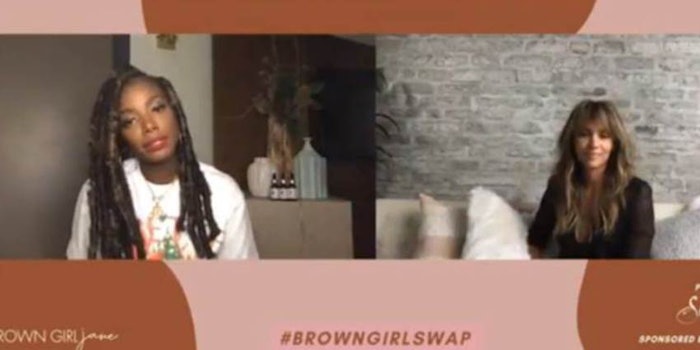 Brown Girl Jane and SheaMoisture Announced its 2nd annual grant initiative, awarding $150,000 to Black women businesses in the beauty and wellness industry. The event, called Brown Girl Swap, will award funding and receive mentorship from SheaMoisture and Brown Girl Jane executives.
Related: See Brown Girl Jane Co-founder and CEO, Malaika Jones at Beauty Accelerate Virtual
Applications are open from September 1 to September 12, 2021. Twelve winners will be announced October 14-16, 2021 at the initiative's inaugural Black Beauty and Wellness Summit, headlined by Halle Berry.
The Brown Girl Swap pledge returned this year, encouraging consumers to replace at least five of their go-to products with brands owned by Black women.
Brown Girl Jane said on Instagram, "We know that Black founders receive less than 1% of venture capital funding, despite being at the forefront of innovation, disruption, and creativity. We want to be part of the solution and are so grateful to partner with our friends at SheaMoisture to award two $25,000 grant prize grants and ten $10,000 grants to next-level beauty and wellness bosses."