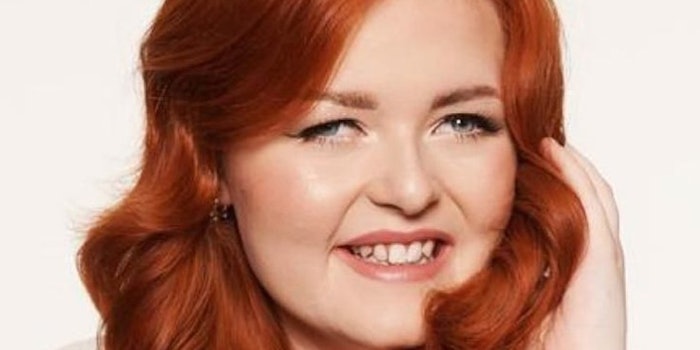 Tik Tok influencer Lucy Edwards, whose mission is to change how the world views blindness, has been named Pantene U.K.'s ambassador for its Silky & Glowing range, according to Glamour Magazine.
Edwards is known for using the hashtag #howdoesablindgirl on her videos, showing viewers how she cooks, travels and styles her hair. 
Event Alert: Join Beauty Accelerate for Inclusive Beauty Design Insights
She announced on her Instagram page, writing, "Pantene is such a major beauty brand that I am so honored to be working with...you guys know how much my hair means to me. Who is Lucy without her red hair?!"
The new partnership with Pantene unveils new technology for visually impaired people who have difficulty using traditional signage, Glamour reports.
Pantene is working with NaviLens to develop bottles that will have brightly colored codes printed on them that a visually impaired shopper can scan through the Navilens app.