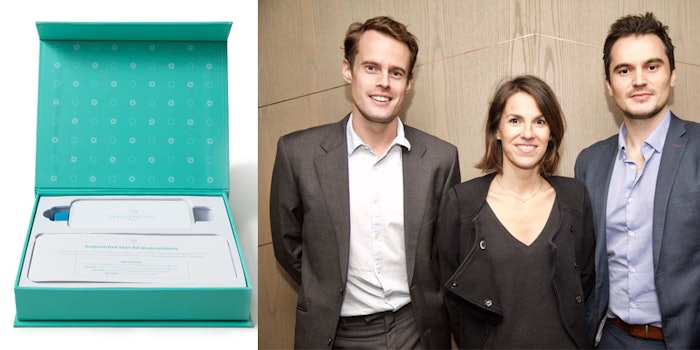 Sequential Skin Ltd, a U.K./Singapore biotech start-up, has raised $1.65 million in its oversubscribed seed round.
Previously: Sugarbear Vitamin Care Receives New Investments
This latest investment brings the company's total venture funding raised to $2.15 million.
According to Sequential Skin, the funds will extend its B2B offering to skin care, hair care and health care companies. It will also boost the company's IP portfolio, using its patch-based, skin analysis, to develop further tools to understand how your genetics, epigenetics and skin microbiome, affect health and disease. 
The company has a focus on expanding into the United States via New York.
The round was led by Metaplanet, and supported by Scrum Ventures, SOSV, Genedant and angel investor Ben Holmes.
Oliver Worsley, Sequential Skin CEO and co-founder, said: "We now have significant traction in assembling an extensive dataset on skin types from Asia, Europe and the U.S.—a great chance for us to discover novel biomarkers for skin conditions in different populations."
Rauno Miljand, Metaplanet managing partner, said: "The world of skin care is flooded with a confusing array of products that only help some of the people, some of the time. We're proud to lead the investment in Sequential Skin. It is the first company, using genomics and microbiome skin assays, that identifies to consumers the exact products suited for each individual."
Albert Dashi, CSO and co-founder, added: "Our scope is to provide science to people and empower them with the right tools and knowledge so they make the right decision for the future of their skin health and well-being."