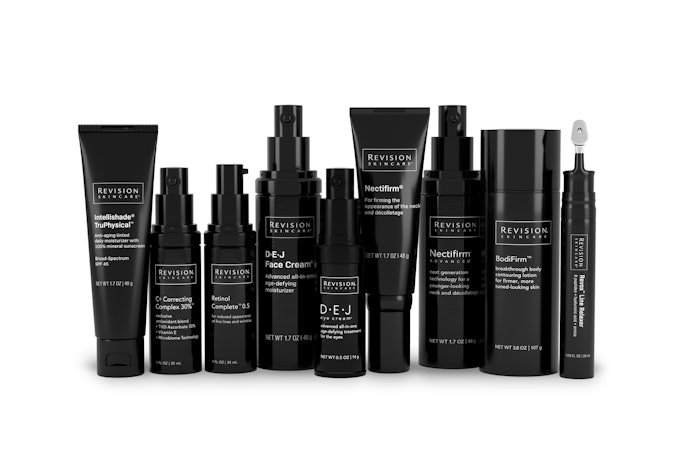 Gryphon Investors is acquiring Revision Skincare and Goodier Cosmetics, collectively known as Revision Goodier. As part of the acquisition, Gryphon will invest in the company's contract development and manufacturing capabilities. Financial terms of the transaction, expected to be closed in the fourth quarter of 2021, were not disclosed. Gryphon acquired RoC skin care in 2019 and entered beauty with its majority position in Milani Cosmetics in 2018.
Revision Goodier's management team will continue to be led by CEO Maria Carell. Several Gryphon executive advisers will join Gryphon operating partner Mike Ferry, Gryphon deal partner Matt Farron and Gryphon principal Eddie Douglas on the board of directors.
William Blair & Company, LLC served as financial advisers to Gryphon. Financo Raymond James served as financial advisers to Revision Goodier. Kirkland & Ellis LLP is acting as legal adviser to Gryphon, and Sidley Austin LLP is acting as legal adviser to Revision Goodier.
"Revision has a unique position as a high-growth independent company in a compelling market," said Gryphon operating partner Mike Ferry. "Skin care consumers are becoming more discerning about the products they use, and we are excited to invest in Revision's mission to help bring carefully formulated and highly efficacious skin care products to a global customer base."
"We are thrilled to partner with Maria [Carell] and her outstanding team to support Revision's movement to bring scientific credibility, quality, innovation, and elegance to the professional skin care market," said Eddie Douglas, principal in Gryphon's Consumer Group. "We are equally excited about the opportunity to build on Goodier's differentiated capabilities and deliver world-class service to some of the fastest growing brands across the prestige beauty and personal care space."
"We are delighted to partner with the team at Gryphon as we enter our next phase of growth," said Carrell. "Gryphon is an ideal partner given their knowledge of skin care, consumer health, and professionally-endorsed brands, and their investment will allow us to accelerate the incredible momentum we have built over the last few years."
"Revision Goodier represents a bullseye opportunity for Gryphon and leverages our proactive focus of investing behind leading efficacious skin care brands," said Matt Farron, partner and head of Gryphon's consumer group. "We are proud to be partnering with the Revision Goodier management team, leaders in the clinical, efficacious skin care category, and to be supporting the team through their next phase of growth."