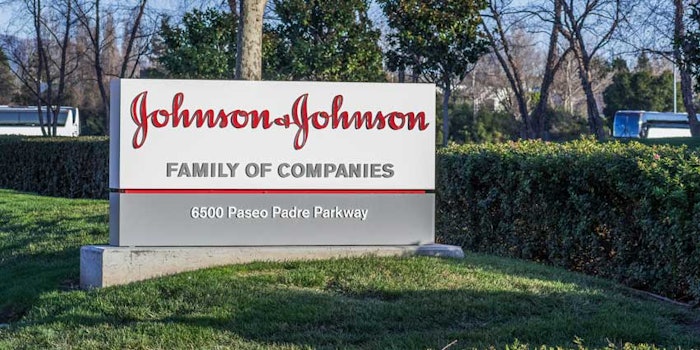 Johnson & Johnson announced that its fourth quarter sales were $22.5 billion, representing 8.3% growth. Full-year sales also increased 0.6% at $82.6 billion. 
Previously: J&J, Walgreens-Boots, L'Oréal, Maybelline and E.L.F. Named in 'Oil-free' False Advert Suits
The company reported that its 2020 Q4 net earnings were $1.7 billion, a decline of 56.7% from 2019. Its full-year net earnings were $14.7 billion, a decline of 2.7% from the previous year.
The consumer health category reported $3.6 billion in sales during quarter four, a 1.4% increase from the previous year. Consumer health's full year sales were $14 billion, an increase of 1.1% from 2019.
Johnson & Johnson reported its 2020 fourth quarter EPS of $0.65 decreased 56.7% and adjusted EPS of $1.86 decreased 1.1%. Its full year EPS of $5.51 decreased 2.1% and adjusted EPS of $8.03 decreased 7.5%
Consumer Health worldwide operational sales, excluding the net impact of acquisitions and divestitures, grew 3.1% driven by U.S. growth in over-the-counter products including Tylenol analgesics, Pepcid and Zyrtec; Listerine mouthwash in oral care products; OGX in skin health/beauty products and wound care products. 
Growth was negatively impacted by COVID-19 primarily in skin health/beauty and international baby care partially offset by increased COVID-19 demand in oral care products.
Alex Gorsky, chairman and CEO, said: "Our notable full year performance reflects the continued confidence from patients, physicians, customers and consumers in our life-enhancing products and medicines, particularly throughout the COVID-19 pandemic. I'm incredibly proud of our Johnson & Johnson teams around the world for going above and beyond to meet stakeholder needs. These efforts, and our commitment to families around the world as the largest broad-based health care company, enabled us to lead in the fight against COVID-19. We continue to progress our COVID-19 vaccine candidate and look forward to sharing details from our Phase 3 study soon. Johnson & Johnson was built for times like these, and I am extremely confident in our ability to deliver lasting value and continued innovation in 2021 and for years to come."