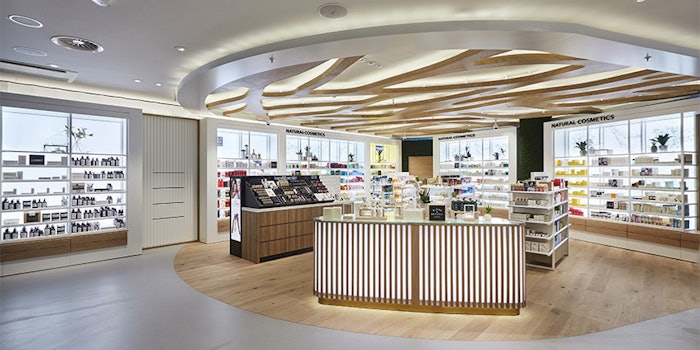 European beauty retailer Douglas has announced that 500 of the 2,400 stores will be closed by autumn 2022, including circa 60 stores in Germany.
Related: L'Occitane Inc. Files for Chapter 11
The majority of the roughly 500 store closures are planned to take place in Southern Europe, which was hit particularly hard by the impact of the COVID-19 pandemic. Douglas has commissioned support with professional reorientation for the store employees in Germany, as well severance payments above the industry norm for the affected employees. 
The company expects to reduce its cost base while retaining a significant portion of the sales from closed stores, which are expected to transfer to surrounding stores or to the online shop. Combined with other measures, the resulting operating profit (adjusted EBITDA) impact is expected to be about 120 million euros per year, to be achieved from the next fiscal year on-wards. 
Adjusted EBITDA declined by 16.7% year-on-year to 292 million euros, primarily due to the coronavirus-related decline in in-store sales and to future-oriented investments in the expansion of the e-commerce business.
Douglas is accelerating its growth trajectory in digital retail though, having generated sales of 822 million euros in the 2019/20 financial year (up to the end of September), following a 40.6% increase in e-commerce. For the first time ever, Douglas generated more than 1 billion euros in e-commerce sales during the 2020 calendar year.
Due to the e-commerce growth, Douglas has generated group sales of 3.2 billion euros, just 6.4% short of last year's record figure of 3.5 billion euros, despite a COVID-induced slump in its brick-and-mortar business after months-long lockdowns.
Tina Müller, group CEO Douglas said, "Following our record sales in 2018/19, we benefited significantly from our investments in e-commerce as part of our #FORWARDBEAUTY strategy throughout the COVID-19 pandemic year. We have a deep understanding of our customers' needs, understand their purchasing behaviour and we will continue to drive the transformation towards e-commerce initiated in 2018. Our success to date, with online sales of more than 1 billion euros in the entire calendar year 2020, is both a confirmation that our strategy is working and motivation for us to continue to execute on our #FORWARDBEAUTY. DigitalFirst strategy. This year, no other European beauty retailer has seen such a strong increase in online sales combined with double-digit EBITDA margins. Thanks to its loyal customers, Douglas has achieved a considerable sales volume of 3.2 billion euros, only slightly below last year's record figure."
She added, "In the important Christmas quarter we were once again able to grow our online business strongly with Singles Day, Black Friday and our Christmas campaign, resulting in a record quarter for our e-commerce business. This cushioned the impact of the second lockdown relatively successfully. We also have big plans for the months to come: the necessary reduction of our store network will be accompanied by investments in flagship stores in top locations, international leading brands and the consistent expansion of digital retail throughout Europe. Our rapid transformation since 2018 is without precedent among long-established retail companies and demonstrating the strength of the combination of brick-and-mortar and online retailing. This means that our company will continue to seize its opportunities in the future and is now the only successful platform company with a history of more than a century."