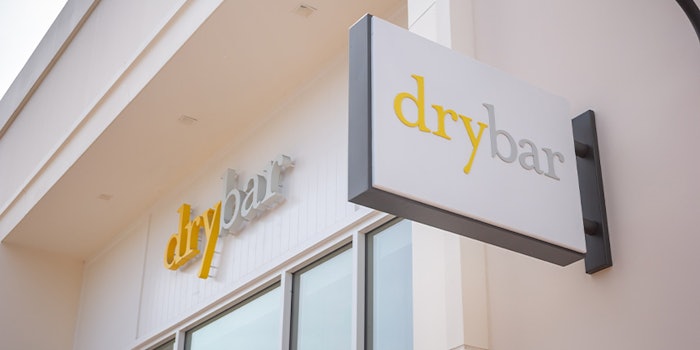 WellBiz Brands, which operates Amazing Lash Studio, Elements Massage and Fitness Together, has acquired the franchiser rights for Drybar shops.
Previously: Helen of Troy to Acquire Hair Care Brand Drybar Products
According to WellBiz Brands, it will add its fourth concept to its franchise portfolio and become the franchiser for 141 Drybar shops. Drybar Holdings LLC will continue to operate 87 Drybar shops as Drybar's largest franchisee. 
WellBiz Brands has assumed the license to use the Drybar trademark from Helen of Troy Limited. Drybar remains a registered trademark of Helen of Troy Limited, per a 2019 deal. 
"I'm thrilled to welcome Drybar shops into the WellBiz Brands' franchise platform," said WellBiz Brands CEO, Jeremy Morgan. "At WellBiz Brands, we are focused on building best in class services that women love, and Drybar fits that mission perfectly. Drybar is truly a category creator, with remarkable customer loyalty. I'm excited to support the brand's trajectory by leveraging our expertise in franchising and personal care services. With the momentum already behind this brand, I have no doubt that we'll be able to scale quickly and connect with more franchise partners."
Drybar Holdings LLC CEO, Liz Williams, said: "Drybar has a passionate and loyal customer base and franchise system. Joining the WellBiz platform is a huge testament to the strength of Drybar shops. The synergy and scale of Wellbiz will help take Drybar to the next phase of growth."
Alli Webb, founder of Drybar, said: "I started Drybar because I wanted to create a beautiful place where woman could get a great blowout at an affordable price. At Drybar, it's all about the experience and the way we make people feel. We aren't just selling blowouts, it's the happiness and confidence that come from amazing hair. I am excited to have a new partner, WellBiz, that understands and is committed to that vision."