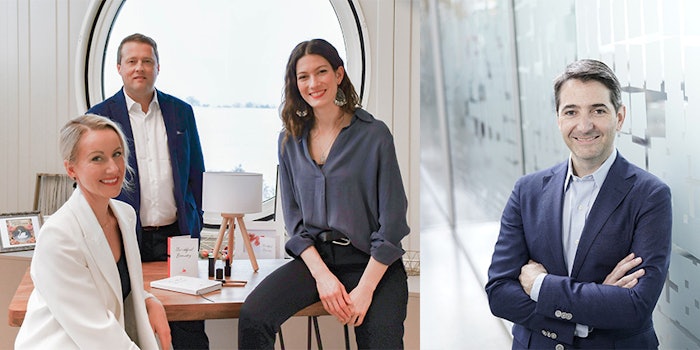 Schwan Cosmetics has unveiled its new brand identity and logo.
Related: Schwan Cosmetics Launches Cooling Concealer
The international rollout began with the launch of the brand purpose. The worldwide rebranding will be implemented in multiple phases and is scheduled to be completed by the end of 2021.
The launch marks the introduction of a new brand purpose called Mindful Beauty. This positioning represents the company's mindset and holistic approach toward connecting consumer and market needs into meaningful solutions.
The strategy is designed to underline the company's promise "creating solutions for brands on a mission" encapsulating its declared mission objectives of evolving and exploring fresh initiatives to improve both customer and partner experiences.
The strategic framework for the new brand identity was developed by a joint project team at Schwan Cosmetics. The launch is an example of how Mindful Beauty becomes visible and tangible in product creation, internal and external interactions, and the company's overall corporate identity.
The new logo in red embodies a visual connection to the Schwan-Stabilo Group.
Claudia Heinig, Schwan Cosmetics director of global design and events, who led the development of the new corporate design, said, "With our new brand design, we translate our vision, our corporate culture, positioning and strategic goals into a visual appearance that represents and strengthens our brand core. With this new appearance, we are put-ting the needs of our customers and end consumers in the focus. We have created a corporate design that touches, captures and represents the emotions of our customers worldwide-because everyone can identify with it."
Tomás Espinosa, chief market and business development officer, said, "We believe our new brand purpose Mindful Beauty answers the consumers' needs for beauty. Mindful Beauty goes beyond the aesthetic look and dives into a deeper understanding of empowerment and feeling beautiful individually. With Mindful Beauty we are aiming for a positive impact on the environment and society. Accompanied by meaningful relationships with our customers, partners and within our company. Hence, we are on a mindful journey on how we develop, formulate and process our products. Mindfully focusing on what is right, is our authentic foundation of business success."
Thomas Krasser, senior vice president business development, said, "We are creating a new, comprehensive brand experience on all channels and across all customer touchpoints. The idea behind Mindful Beauty is based on our consumer-centric mindset and clearly communicates what we stand for and how we create solutions."
Krasser added, "Our new brand purpose combines our company's heritage, values and strengths with the future needs of the market to re-main the preferred partner for our customers and in their key categories. We aim to add meaningful value by providing guidance in this increasingly complex beauty environment, through innovative and safe products that empower consumers to express their individual beauty."