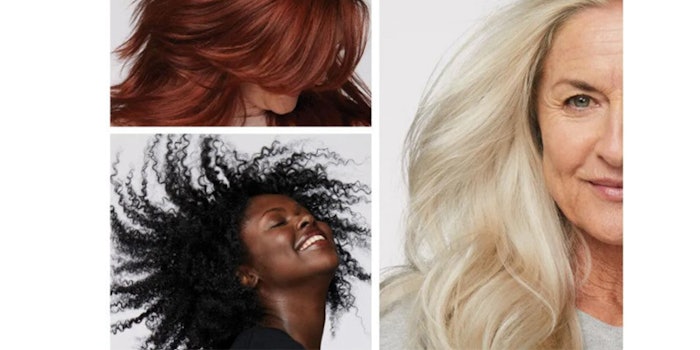 The Madison Reed hair color brand announced it has received a $52 million financing round to continue to expand its omnichannel and build upon its 130% growth during 2020.
The round was led by True Ventures, an investor in Peloton, Ring and Blue Bottle Coffee. The commitment includes participation from Norwest Venture Partners, Comcast Ventures and Shea Ventures—all of which have invested in earlier rounds. New investors include Goldman Sachs, Motley Fool Ventures, Portfolia Rising America Fund and Portfolia FirstStep Fund.
During 2020, Madison Reed saw its customer base nearly double, with consumers purchasing the brand's hair color kits every 5 seconds at the peak of COVID-19.
"What 2020 demonstrated is something we've always known: hair color is a category that's essential to every woman," said Madison Reed Founder and CEO Amy Errett. "Our business surged as hundreds of thousands of customers across the country turned to a brand they could trust to deliver salon-gorgeous results with a formula made with ingredients they could feel good about."
"Amy and the entire Madison Reed team have been laser-focused on the changing dynamics of consumer preferences," said Jon Callaghan, co-founder of True Ventures. "Madison Reed has brought transparency to a category begging for it while growing its unique, inclusive and representatively diverse team internally. Millions of people have benefited from this better, higher quality hair color and care while recreating what their lives look like at home. We're staying all in with Amy and her team as they continue to show up for consumers in an omnichannel way."