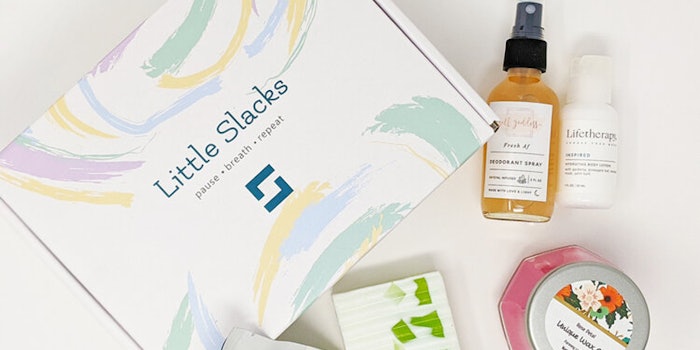 Little Slacks, a subscription box centered around relaxation, has announced it will be partnering with various women artisans and women-led small businesses.
Related: Morphe Debuts its First Welsh Retail Partner
Each box will contain at least five relaxation products made by various female artisans, including handmade soaps and candles, bath and body products, essential oils, and aromatherapy, chocolates and herbal tea, and more. 
Companies participating in the partnership include Rock Creek Soaps, SelfGoddess and Benjamin Soap Company, which collectively offer handcrafted varieties of beauty, wellness, soaps, bath and home goods products.