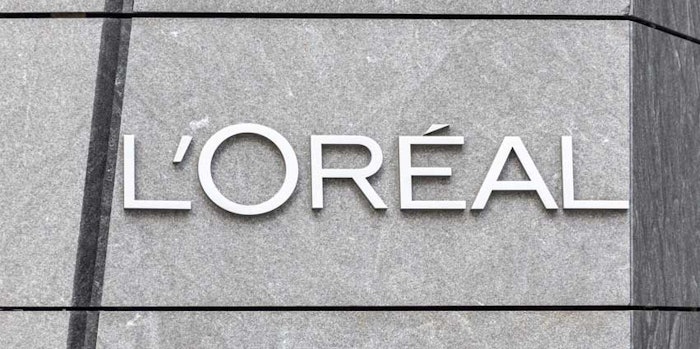 L'Oréal has announced its "green sciences" approach, committing that 95% of its ingredients will be derived from renewable plant sources, abundant minerals, or circular processes, and 100% of formulas will be respectful of the aquatic environment, by 2030.
Previously: L'Oréal's 'Women in Science' Laureates Revealed
Currently, 80% of its raw materials were easily biodegradable, 59% renewable, 34%  natural or of natural origin. In addition, 29% of the ingredients used in L'Oréal formulas were developed according to the principles of green chemistry.
By 2030, the L'Oréal for the Future program aims to ensure that 95% of its ingredients are bio-sourced, derived from abundant minerals or circular processes, with 100% of its formulas assessed using its environmental test platform to ensure they do no harm to the diversity of coastal and freshwater aquatic ecosystem.
Nicolas Hieronimus, L'Oréal deputy CEO, in charge of divisions, said: "With green sciences we are entering a new chapter for L'Oréal research an innovation, which has been a key driving force behind the company since its creation. Our ambition is that by 2030 we will be able to offer women and men around the world increasingly effective, safe cosmetics that respect the environment."
Barbara Lavernos, chief research, innovation and technology officer, said: "Thanks to green sciences we are able to take up this ambitious scientific and technical challenge. This virtuous, circular economy-based approach will allow us to achieve new levels of performance and discover unprecedented cosmetic benefits without compromising on quality or safety, in the service of beauty that is respectful of the planet."