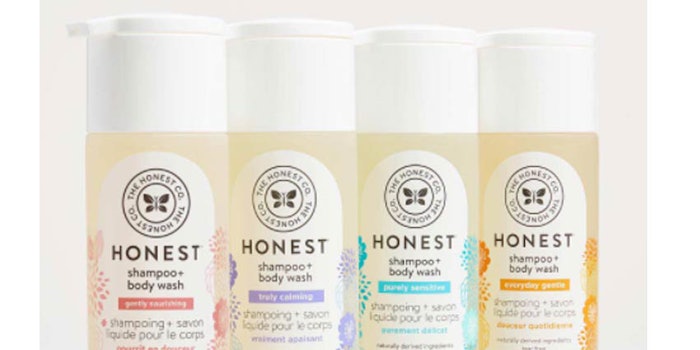 Per regulatory documents, The Honest Company has issued an IPO. As reported earlier this year, the company was targeting a valuation of $2 billion. The placeholder IPO value, according to the latest filing, is $100 million. Its ticker is anticipated to be HNST. 
Further reading: Beauty Acquisitions
Financial details: The Honest Co. grew revenue by 12% between 2018 and 2020, achieving $300.5 million last year. The company posted a net loss for 2020 of $14.5 million.
"We achieved 27.6% year-over-year revenue growth in 2020, recording year-over-year revenue growth rates of 16.4%, 35.5%, and 116.5% in our diapers and wipes, skin and personal care and household and wellness categories, respectively," the company noted.
Underwriters include Morgan Stanley, J.P. Morgan, Jefferies, BofA Securities, Citigroup, William Blair and Guggenheim Securities, per Seeking Alpha.
Key cited competitors include:
Johnson & Johnson Consumer Inc. (maker of Johnson's Baby and Aveeno), The Clorox Company (parent company of Burt's Bees, Inc.), Unilever PLC (maker of Shea Moisture), LVMH Moët Hennessy Louis Vuitton (maker of Benefit Cosmetics LLC), Estée Lauder Inc., L'Oréal S.A. and Pacifica Beauty LLC. Select competitors in the Household and Wellness market include The Clorox Company, Reckitt Benckiser Group plc (maker of Lysol) and Unilever PLC (maker of Seventh Generation products).