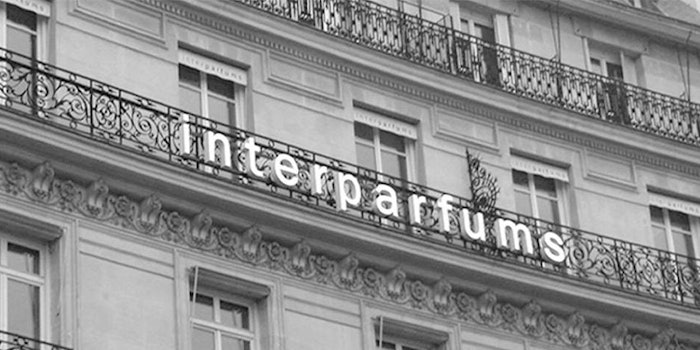 UPDATE: Interparfums has announced that its first quarter 2021 net sales have increased 37.1% to $198.5 million, compared to $144.8 million in Q1 2020. The results were also ahead of Q1 2019 sales, which totaled $178.2 million.
The company's regular quarterly cash dividend of $0.25 per share will be paid on June 30, 2021 to shareholders of record on June 15, 2021. 
Interparfums affirmed its 2021 guidance calling for net sales of approximately $700 million, resulting in diluted net income per share of $1.65.
Interparfums will release results for the 2021 first quarter on or about May 10, 2021.
Russell Greenberg, executive VP and CFO, said: "The first quarter set the stage for a year of strong growth, despite meaningful travel retail headwinds. With firm orders, current inventory levels, and somewhat better visibility, we now look for 2021 net sales to come in at approximately $700 million, resulting in diluted net income per share of $1.65."
Greenberg concluded, "We closed the first quarter with working capital of $461 million, including approximately $294 million in cash, cash equivalents and short-term investments, a working capital ratio of more than four to one and only $9.2 million of long-term debt. Also noteworthy, cash provided by operating activities aggregated $32.5 million for the current first quarter, as compared to cash used in operating activities of $25.1 million in the same period last year."
Jean Madar, chairman and CEO said: 
Continuing the rebound that began in the second half of 2020, sales for the first three months of 2021 set a first quarter record. Not only were 2021 first quarter sales 37.1% ahead of 2020's admittedly depressed first quarter, but they were also 11.4% ahead of 2019's first quarter sales of $178.2 million. With regard to our largest brands within European operations, Montblanc, Jimmy Choo, Coach, and Lanvin, sales rose 27.4%, 66.7%, 8.8% and 91.2%, respectively. Montblanc legacy scents were responsible for the increase in brand sales; the same holds for Lanvin fragrances with a major sales boost in the brand's major markets, Eastern Europe and Asia.
The increase in Coach sales was more of a function of a weaker dollar rather than increased sales volume; in 2020 comparable quarter sales rose 35.9% due in great part to the pre-pandemic launch of Coach Dreams early in the year. The combination of the strong sales by established Jimmy Choo scents along with the first quarter launch of I Want Choo produced the exceptional gain in first quarter brand sales. Initial and very promising sales of Kate Spade New York, our first new fragrance for the brand, also pushed first quarter sales to a new record as did the launch of our eco-friendly scent, Rochas Girl.