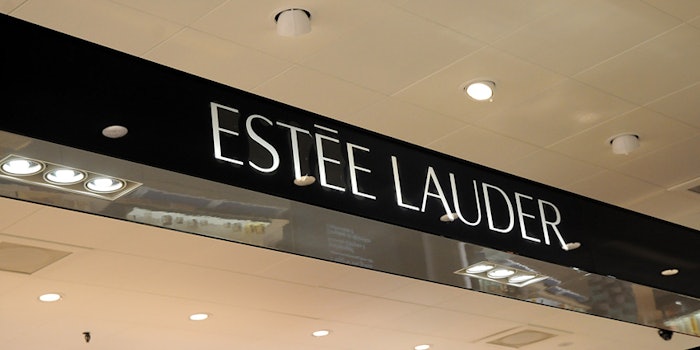 The Estée Lauder Companies has announced its third quarter 2021 results, which showed net sales of $3.86 billion. In the same period of 2019, the company achieved sales of $3.37 billion. The company reported net earnings of $456 million in Q3, compared with a net loss of $6 million the previous year. The company's nine months results ending March 31, 2021 reported net sales of $12.28 billion, a 3% increase compared to the previous year.
Q3 2021
The company's skin care category reported net sales of $2.25 billion. Makeup reported net sales of $1.01 billion, fragrance reported $454 million and hair care reported $128 billion. 
In February 2021, the company announced it increased its ownership in Deciem Beauty Group Inc. from approximately 29% to approximately 79%. The transaction is expected to be completed in May 2021.
Estée Lauder ended Q3 with $6.4 billion in cash and cash equivalents after returning $877 million cash to stockholders through dividends and share repurchases during the nine month period and repaying the outstanding balance of $750 million drawn on its revolving credit facility in August 2020.

Nine-Month Results
Net earnings were $1.85 billion for the first nine months of fiscal 2021, and diluted earnings per share was $5.03. 
In the prior-year nine months, the Company reported net earnings of $1.15 billion and diluted earnings per share of $3.12.
Incremental net sales from the company's acquisition of Have&Be Co. Ltd. (Dr. Jart+) contributed approximately 2 percentage points of net sales growth.
Net cash flows provided by operating activities were $2.78 billion.
Fiscal Year 2021 Outlook
Net sales are forecast to increase between 11% and 12%, compared to the prior year.
Fabrizio Freda, president and CEO said:
We exceeded our sales and earnings expectations, even as several markets experienced increasing pressure from COVID-19 throughout the quarter. Our growth engines of skin care and fragrance were incredibly powerful. Sales rose in every region, led by double-digit growth in Asia/Pacific, where many markets contributed and sales growth in mainland China accelerated. Online thrived as a growth engine, with sales having increased strong double-digits around the world, and Travel Retail excelled. Estée Lauder, La Mer, Jo Malone London, Clinique, and Tom Ford Beauty led the robust performance of many brands in our portfolio.
Our fiscal year-to-date sales and adjusted operating margin exceed that of the same period in fiscal 2019, as we continue to successfully navigate the challenges of the pandemic. With strong cash flow generation, we resumed share repurchases in the third quarter. We are thrilled to have agreed to increase our ownership in Deciem, becoming majority owners with a path to full ownership in three years. Deciem's soaring brand The Ordinary and new brand incubation capability further enhance our superior multiple engines of growth strategy.
We have achieved these outstanding results while, first and foremost, caring for the safety and well-being of our employees and consumers amid the pandemic. Impressively, we are investing in many compelling long-term growth drivers, including end-to-end innovation with a new center in Shanghai, state of the art manufacturing in Asia/Pacific, global online, and consumer analytics. We are progressing on our environmental goals and acting on our social commitments with urgency. We expect the momentum in our sales growth to build in the fourth quarter of fiscal 2021, not only from easing comparisons but also fundamental strength, as we drive recovery.